I don't usually post commissions on the site, there's an issue of privacy there. This commission is so clean and turned out so well, I couldn't resist. Of course, the subject is the wonderful Dr. Zoidberg, from Futurama, in the style of the famous "Hope" image from Barack Obama's campaign. We lost the fidelity of the Planet Express logo on his jacket, but apart from that, everything translated really well.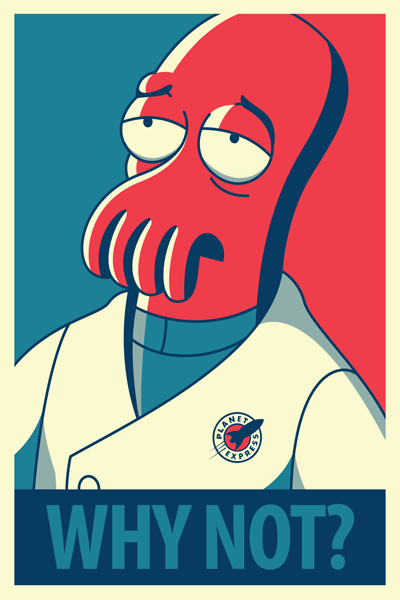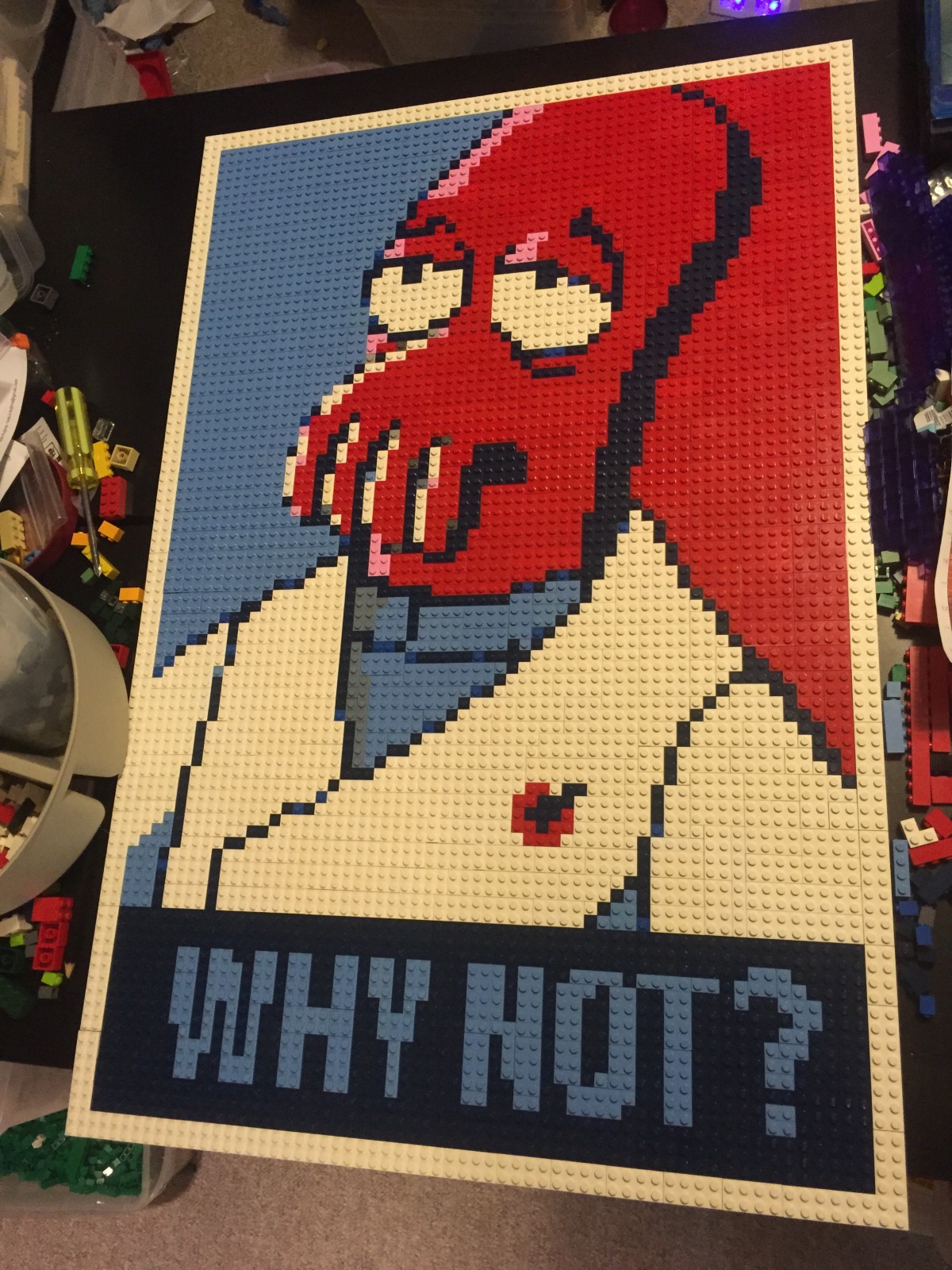 The following two tabs change content below.
Dave Ware
Dave Ware is a leading trainer/facilitator with an avid interest in the concept of "Play". He's also a Certified Lego Serious Play facilitator. Dave has 30 years of experience in improvisation with some of the leading minds in the field. Dave has been creating LEGO Mosaics since 2006. Over the last 9 years, he has created over 90 LEGO mosaics. Known for his pop culture and celebrity mosaics, Dave has built pieces for Academy Award winners, television personalities, and cultural icons. Peter Dinklage called Dave's work "Brilliant". Richard Taylor (CEO of Weta Workshop) called his work "Exquisite".
Latest posts by Dave Ware (see all)
Tagged: art, Brickwares, Dave Ware, Futurama, lego, Mosaic, Zoidberg