This piece is based on the gorgeous print made by Olly Moss for Disney's The Jungle Book. I love how the bottom of Shere Khan "tears" in to the background, and all the reds and oranges here.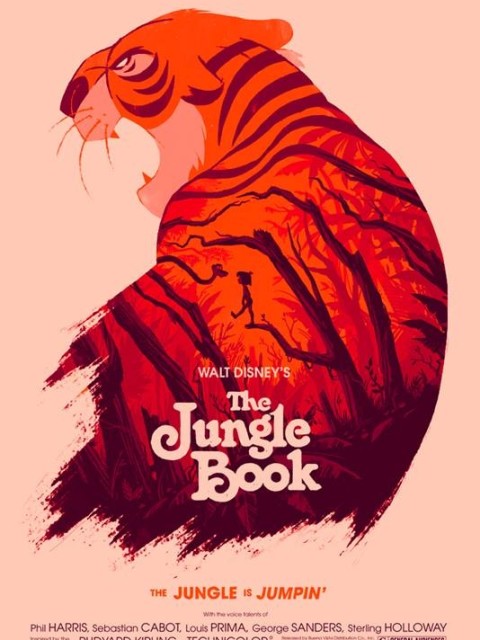 Some of the writing was lost here due to sizing, but I think it turned out quite nicely. This piece debuted in Blocks Magazine, in their Jungle Book tribute. John Favreau, who directed the 2016 film version tweeted that he loved the piece, and that he has a print of the original drawing in his office.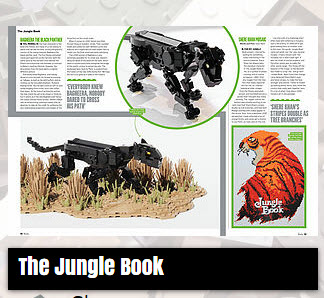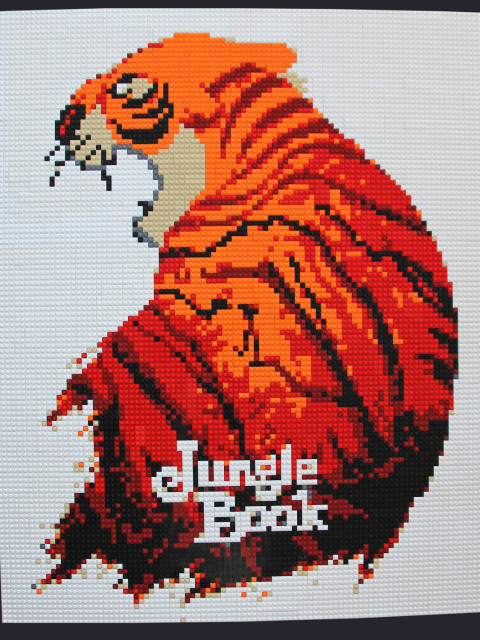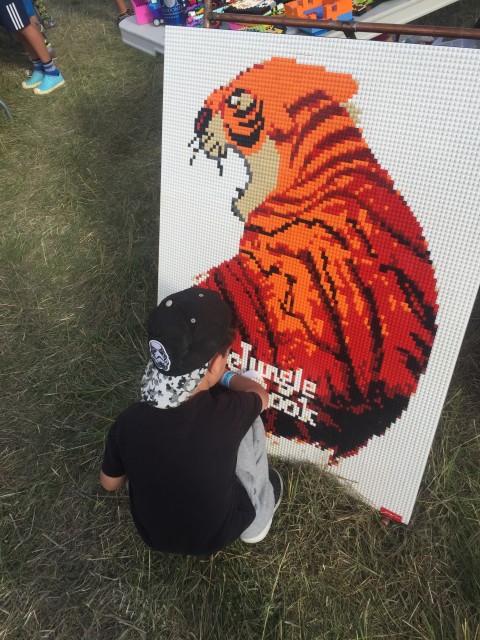 The following two tabs change content below.
Dave Ware
Dave Ware is a leading trainer/facilitator with an avid interest in the concept of "Play". He's also a Certified Lego Serious Play facilitator. Dave has 30 years of experience in improvisation with some of the leading minds in the field. Dave has been creating LEGO Mosaics since 2006. Over the last 9 years, he has created over 90 LEGO mosaics. Known for his pop culture and celebrity mosaics, Dave has built pieces for Academy Award winners, television personalities, and cultural icons. Peter Dinklage called Dave's work "Brilliant". Richard Taylor (CEO of Weta Workshop) called his work "Exquisite".
Latest posts by Dave Ware (see all)
Tagged: art, Brickwares, Dave Ware, lego, Mosaic, The Jungle Book