Mosaics
I've been a big fan of Nathan Fillion for a long time. He's from Alberta, he's an alumnus of Rapid Fire (Edmonton's outstanding Improv group), and he's Captain Malcomn Reynolds. When I learned he would be attending the 2013 Calgary Expo, I decided to build a Mosaic of Mal.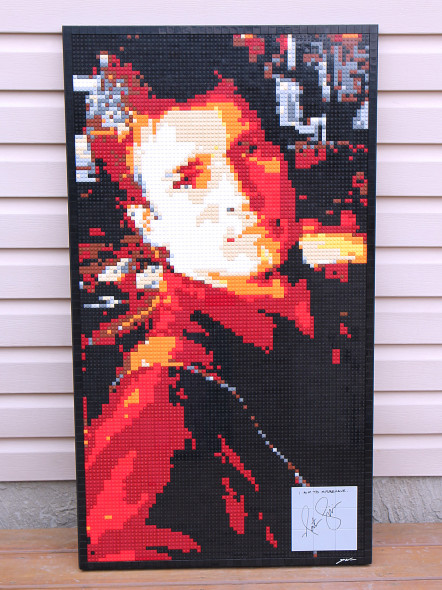 The best part of making "Con Mosaics" is meeting the subject. Nathan was kind enough to sign the mosaic for me. "I Aim to Misbehave".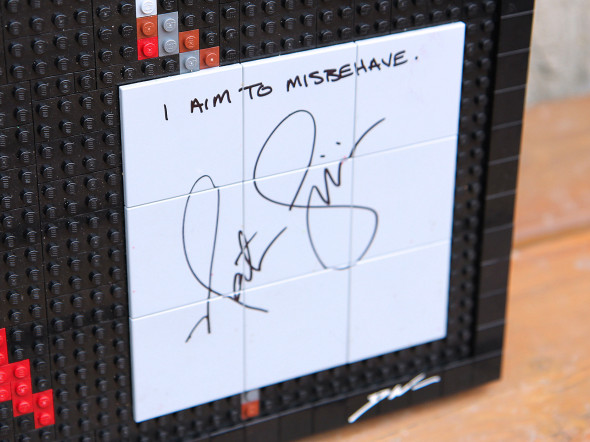 When I brought it over to be signed, the fans were really excited about the piece. Nathan held it up, and they went crazy. Can't say enough nice things about the man.