Commissions
If you're interested in commissioning Brickwares to make you your own custom piece, drop us a line at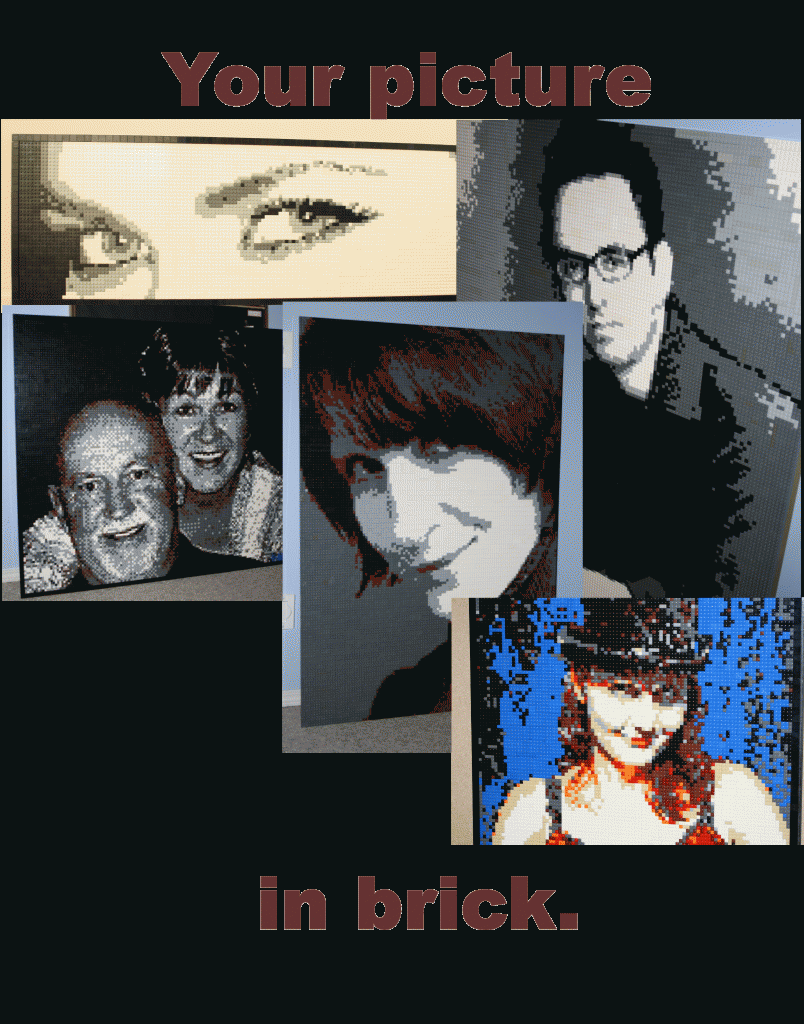 Here are some tips/hints to make things easy
1) Know what you want – While we're capable of making pretty much anything, it's a good idea to have something in mind. You don't need to know every last detail, but having a rough idea of what you want will speed the process up considerably.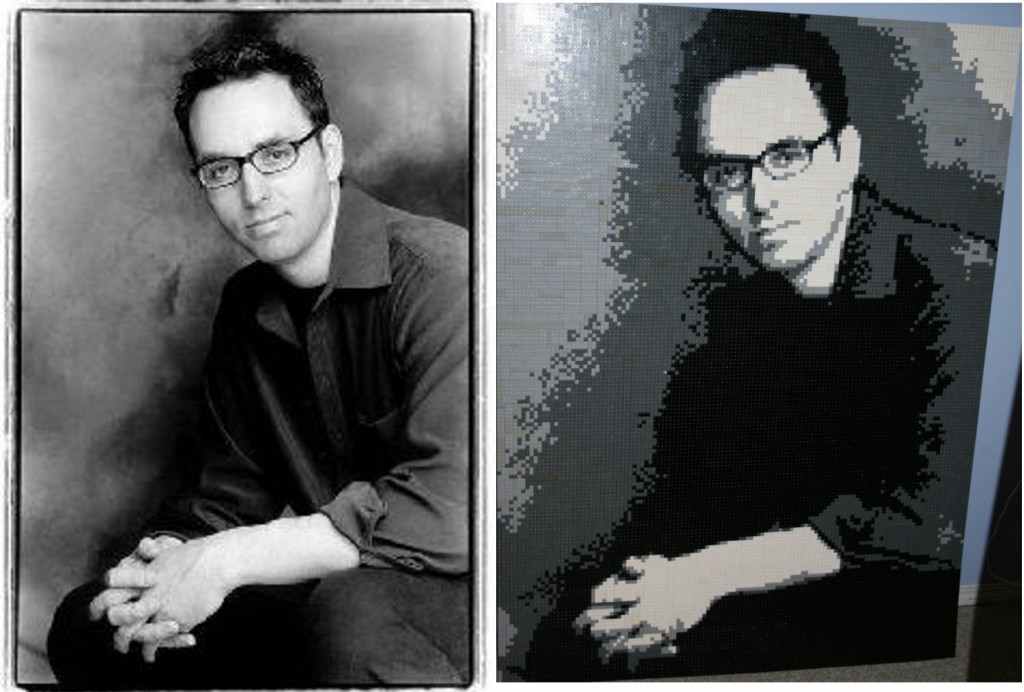 2) Have a picture – If you want a portrait of you or a loved one, a photo is a good place to start. Send us the pic, and we can start mocking up what your piece will look like when complete, in a variety of sizes and colors. There's no charge for this, and it's a great way to see where you're headed!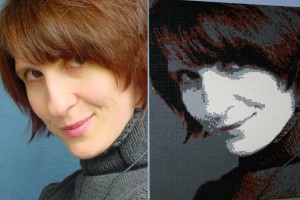 3) Be ready for the quote – Keep in mind that you're purchasing a piece of art, one that takes time and effort to create. And that's it's built from a not-inexpensive medium. We try to provide a number of price points and sizes in order to help meet your budget.

4) Be patient – Like all good things, Brickwares custom pieces take time to create. But rest assured, we'll strive to have your piece ready as efficiently as we can. Depending on your location, shipping can take a week or two.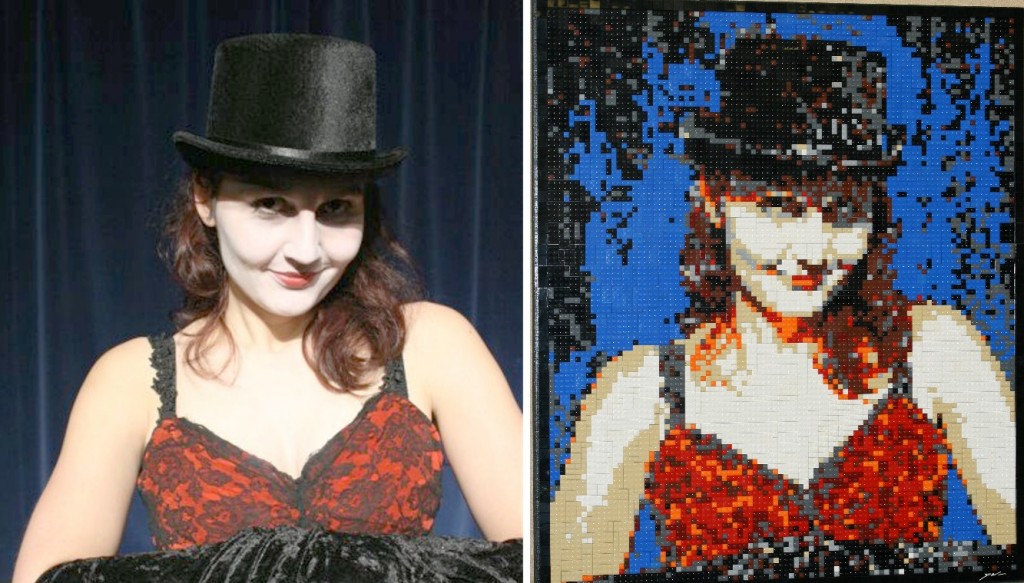 5) Plan ahead – Brickwares gets busy with orders, especially during the holidays. If you're planning on a piece for a birthday, event, or Christmas, the earlier you start the process, the more likely you are to have your piece in time.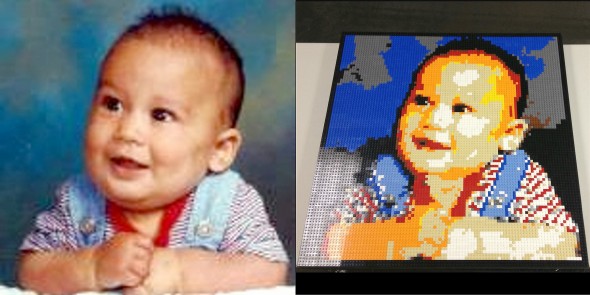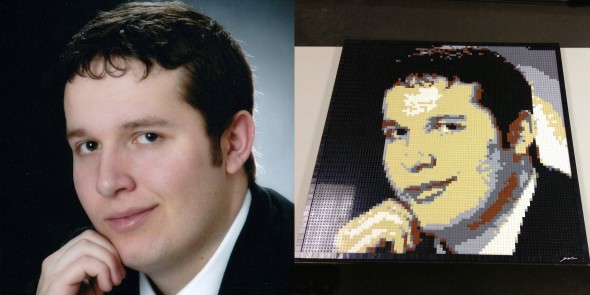 Commissions are a pleasure for us to create, and we love making them. Even if you haven't made up your mind, and have questions, feel free to drop us a line and ask away. We LOVE talking about what we do!
The following two tabs change content below.
Dave Ware
Dave Ware is a leading trainer/facilitator with an avid interest in the concept of "Play". He's also a Certified Lego Serious Play facilitator. Dave has 30 years of experience in improvisation with some of the leading minds in the field. Dave has been creating LEGO Mosaics since 2006. Over the last 9 years, he has created over 90 LEGO mosaics. Known for his pop culture and celebrity mosaics, Dave has built pieces for Academy Award winners, television personalities, and cultural icons. Peter Dinklage called Dave's work "Brilliant". Richard Taylor (CEO of Weta Workshop) called his work "Exquisite".
Latest posts by Dave Ware (see all)