The 4th entry in my "Cast of Firefly" series, prompted by Calgary Expo's willingness in bringing the cast members to town. This one is "Wash" played by Alan Tudyk.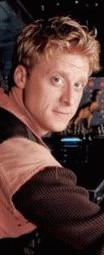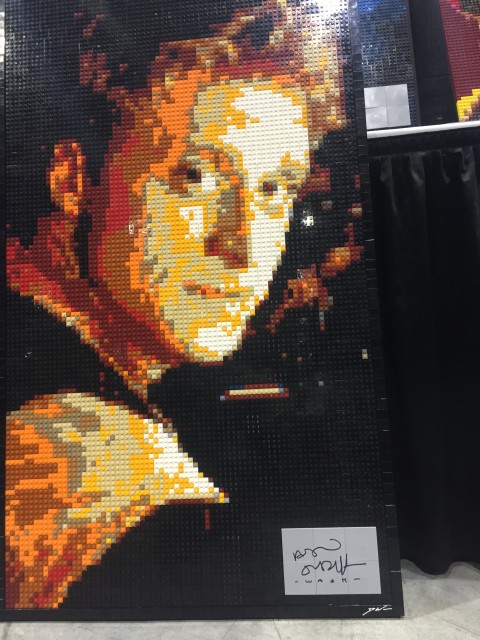 Alan was kind enough to sign the piece for me, he seemed pretty amazed by the whole concept, and pulled out his phone to send his wife a picture of it. Added here, a shot of the piece in my studio, to give some size perspective.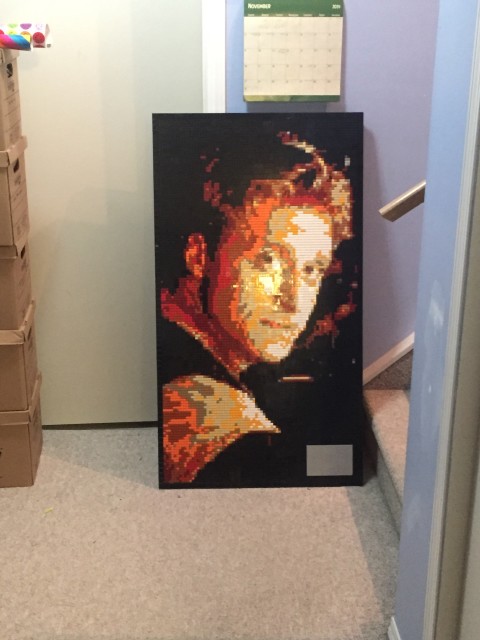 And a picture of the 4 pieces in the series to date.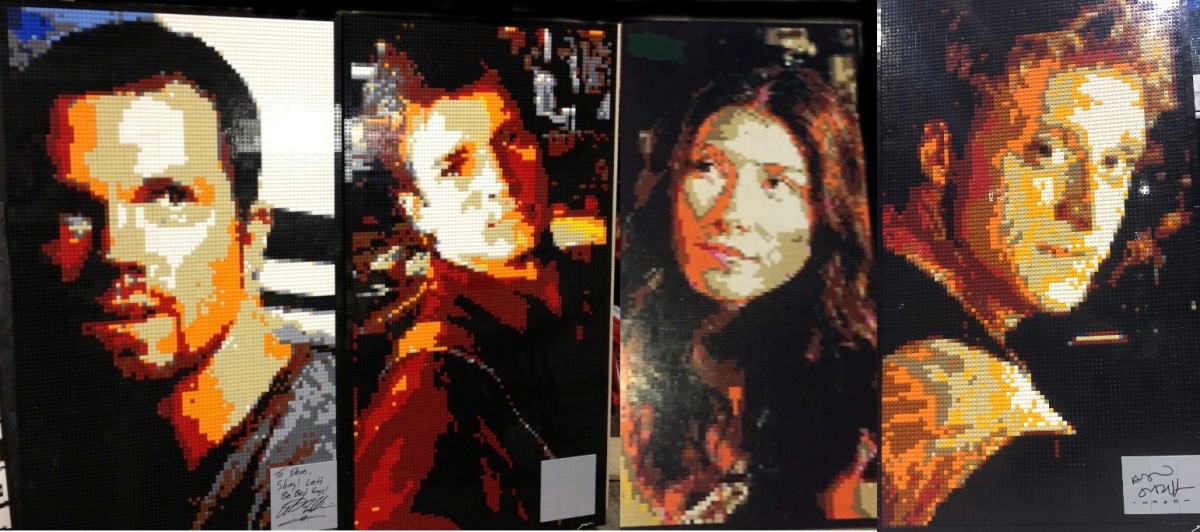 The following two tabs change content below.
Dave Ware
Dave Ware is a leading trainer/facilitator with an avid interest in the concept of "Play". He's also a Certified Lego Serious Play facilitator. Dave has 30 years of experience in improvisation with some of the leading minds in the field. Dave has been creating LEGO Mosaics since 2006. Over the last 9 years, he has created over 90 LEGO mosaics. Known for his pop culture and celebrity mosaics, Dave has built pieces for Academy Award winners, television personalities, and cultural icons. Peter Dinklage called Dave's work "Brilliant". Richard Taylor (CEO of Weta Workshop) called his work "Exquisite".
Latest posts by Dave Ware (see all)
Tagged: Alan Tudyk, art, Brickwares, Dave Ware, Firefly, lego, Mosaic, Wash