I've made a number of pieces celebrating the City of Calgary, my home for almost 40 years. This piece will certainly not be the last. It was developed as a classroom project, a side event for a television piece being filmed about my work. Due to a technical difficulty, the mosaic itself didn't make it into the piece, but I finished it anyways.
We built the majority of this piece at the Langevin Science School, in Mrs. Ware's class.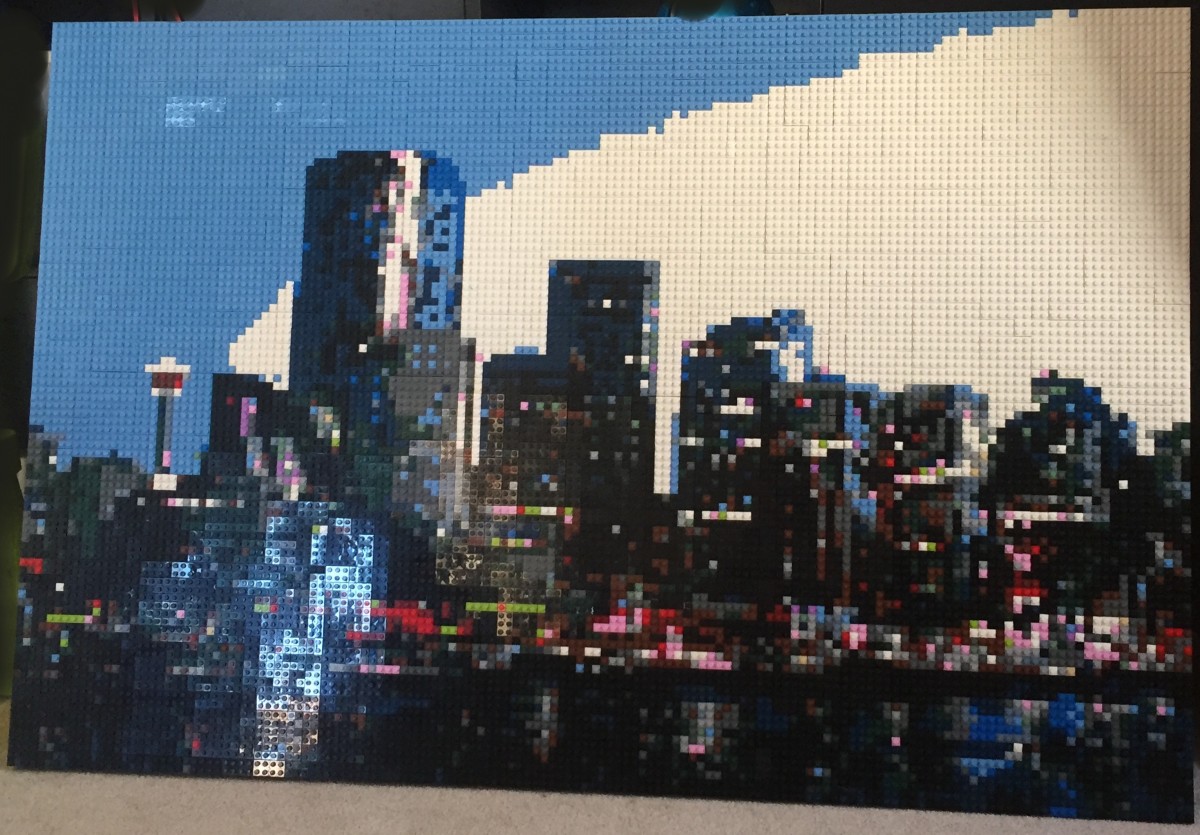 In the shot below, you can see the 6×6 squares that the students built, which were then placed in to a grid, the spaces were filled in after the fact.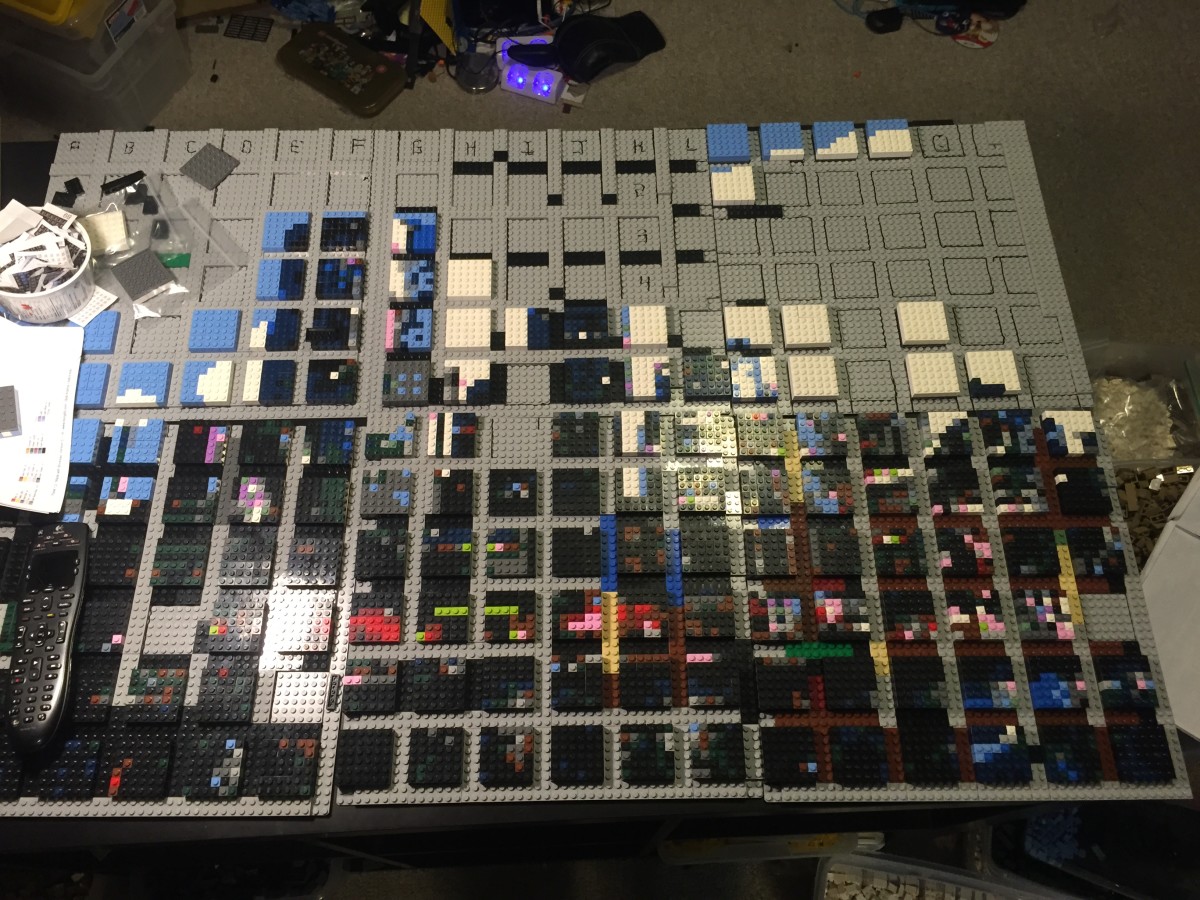 Here are a few of the other "Calgary" mosaics I've built.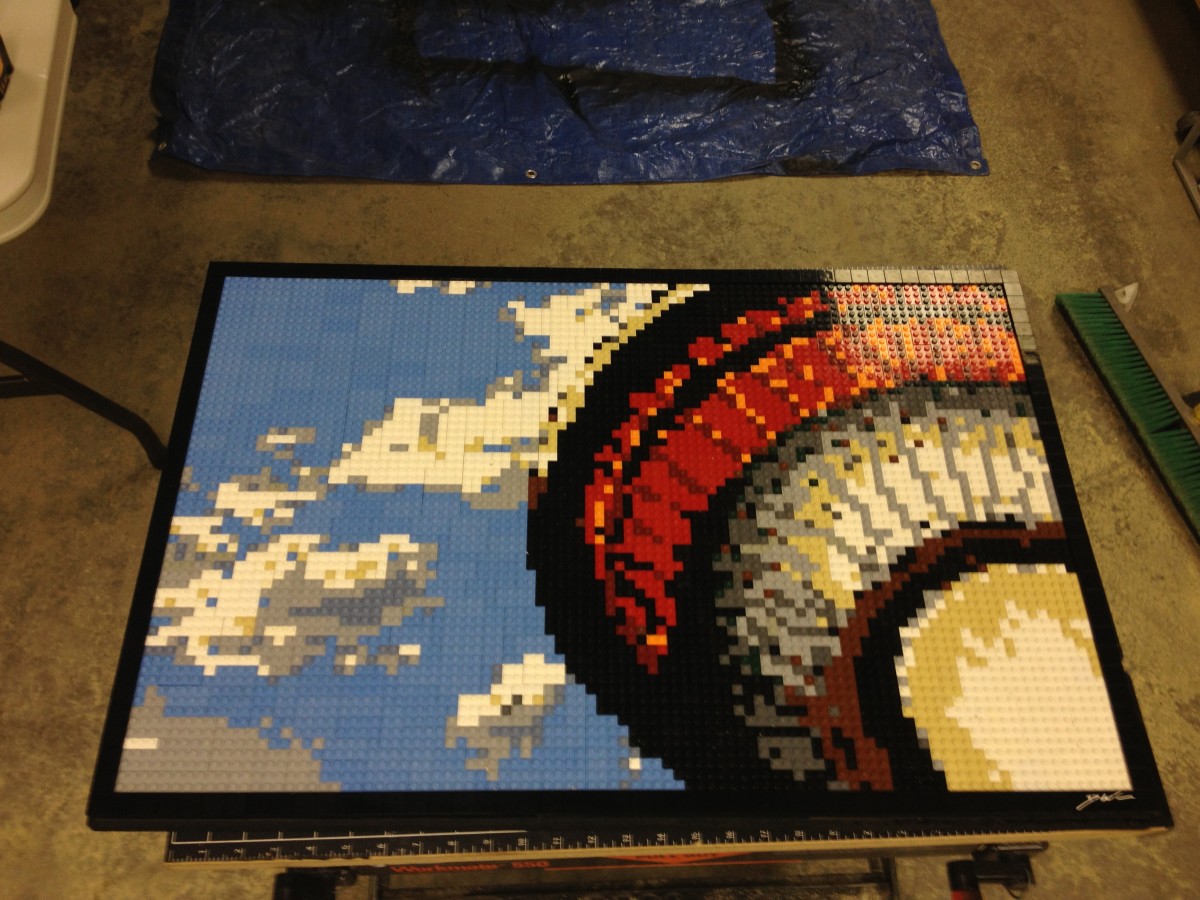 The following two tabs change content below.
Dave Ware
Dave Ware is a leading trainer/facilitator with an avid interest in the concept of "Play". He's also a Certified Lego Serious Play facilitator. Dave has 30 years of experience in improvisation with some of the leading minds in the field. Dave has been creating LEGO Mosaics since 2006. Over the last 9 years, he has created over 90 LEGO mosaics. Known for his pop culture and celebrity mosaics, Dave has built pieces for Academy Award winners, television personalities, and cultural icons. Peter Dinklage called Dave's work "Brilliant". Richard Taylor (CEO of Weta Workshop) called his work "Exquisite".
Latest posts by Dave Ware (see all)
Tagged: art, Brickwares, Calgary Lego, Dave Ware, Mosaic, Skyline, YYC