This piece was built as a commission for a person with extremely good taste. It was built during a 5 week period which also featured a number of shows and general chaos, and then shipped to San Francisco.
The Finished Piece.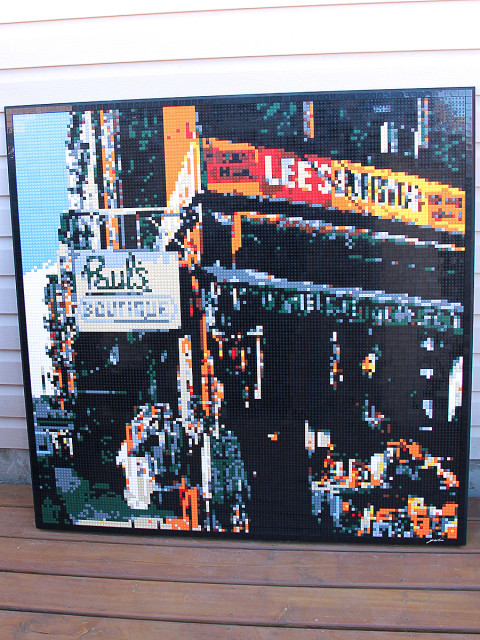 It's approx 45×45 inches square, and with the backing board (to keep it all straight) it's about 60 pounds or so. here's a wider shot.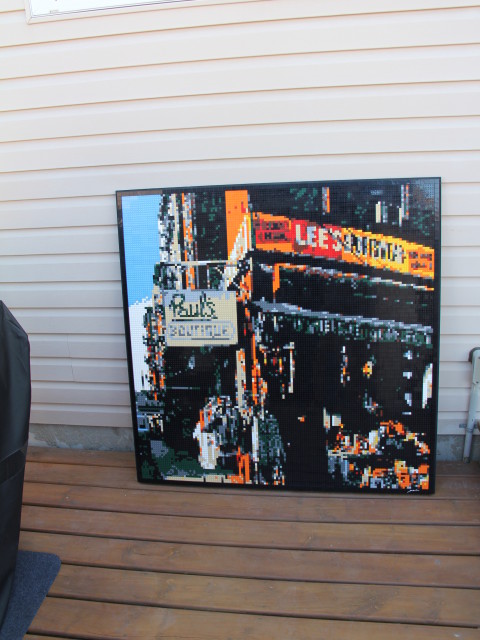 And a comparison with the actual source.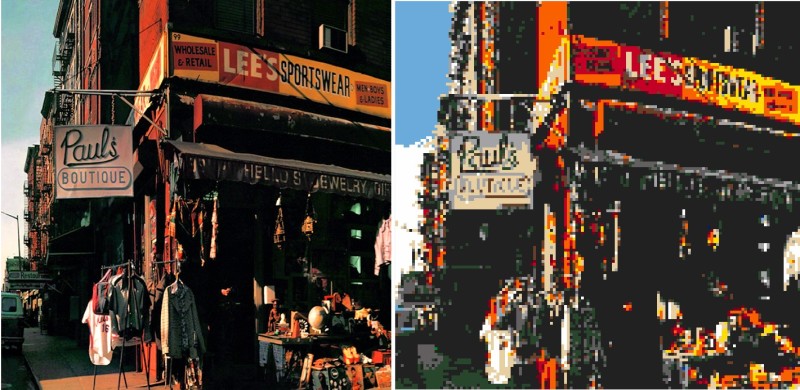 If you're interested in a commission of your own, drop me a line at dave@brickwares.com

The following two tabs change content below.
Dave Ware
Dave Ware is a leading trainer/facilitator with an avid interest in the concept of "Play". He's also a Certified Lego Serious Play facilitator. Dave has 30 years of experience in improvisation with some of the leading minds in the field. Dave has been creating LEGO Mosaics since 2006. Over the last 9 years, he has created over 90 LEGO mosaics. Known for his pop culture and celebrity mosaics, Dave has built pieces for Academy Award winners, television personalities, and cultural icons. Peter Dinklage called Dave's work "Brilliant". Richard Taylor (CEO of Weta Workshop) called his work "Exquisite".
Latest posts by Dave Ware (see all)
Tagged: beastie boys, Brickwares, Paul's Boutique; lego art; lego mosaic