Uncategorized
The Calgary Comic and Entertainment Expo is wrapped up, so I thought I'd share some pics of the mosaics I built for the show. Some of these are still available for sale, if you're interested, email me at dave@brickwares.com
Today, the Classic Video Game Characters.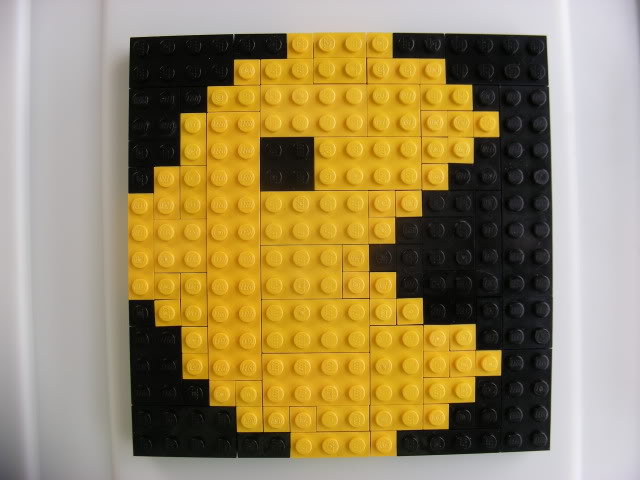 Pac Man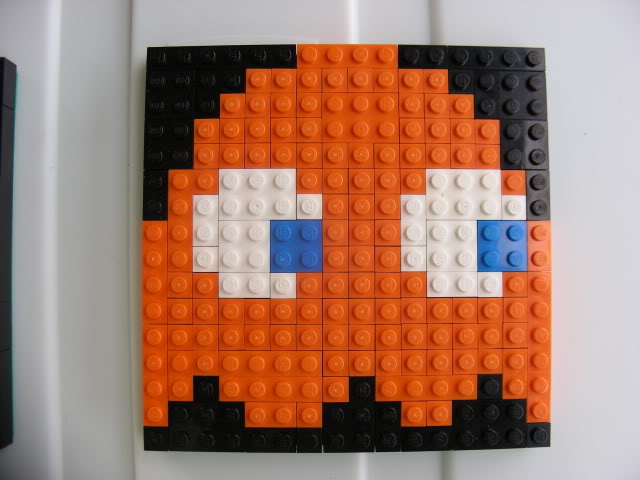 Orange Ghost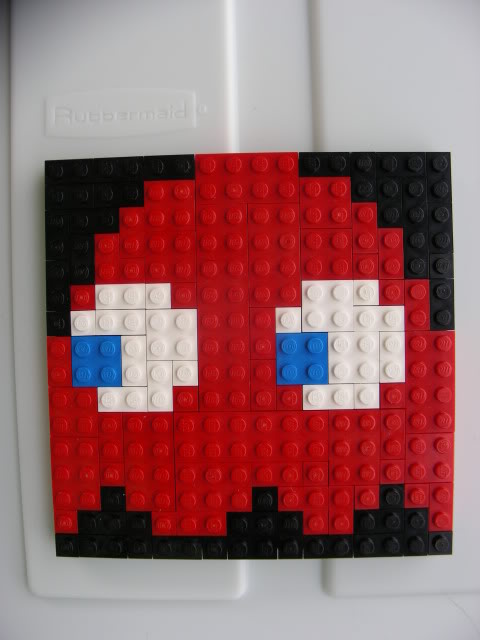 Red Ghost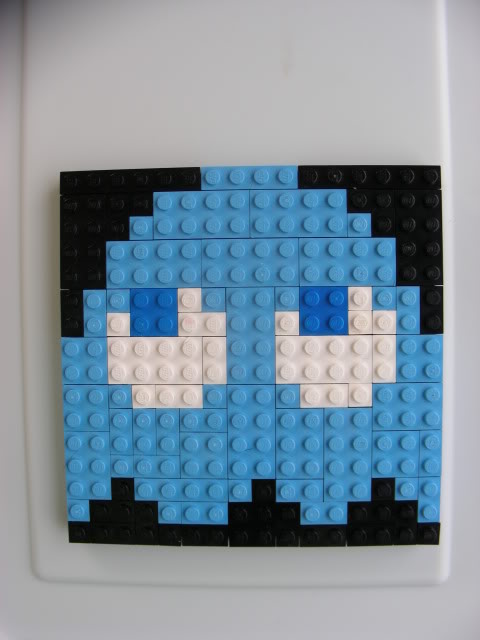 Blue Ghost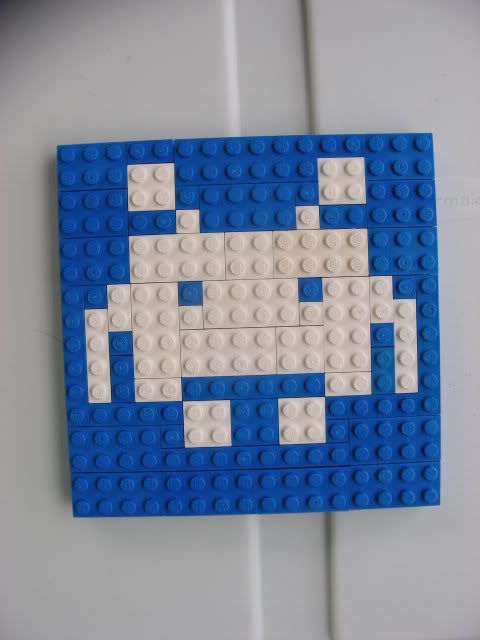 Space Invader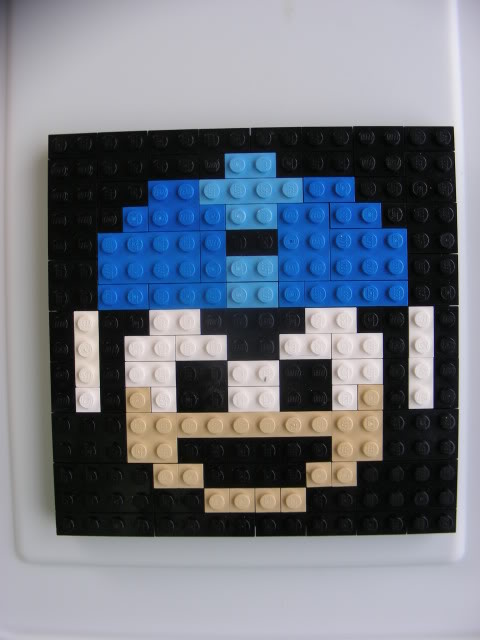 Mega Man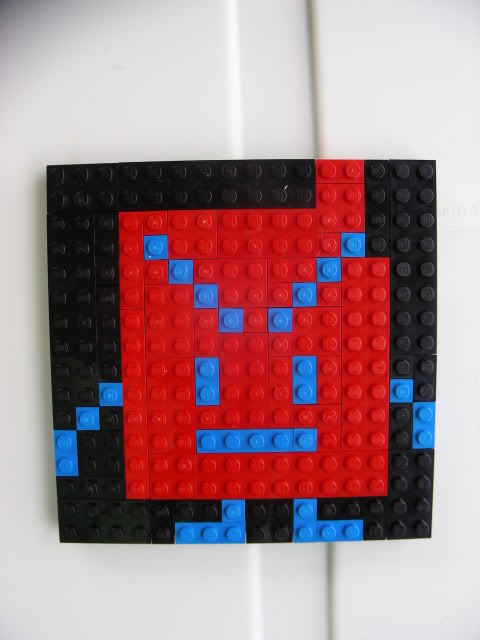 Err (Not classic, but "classic!")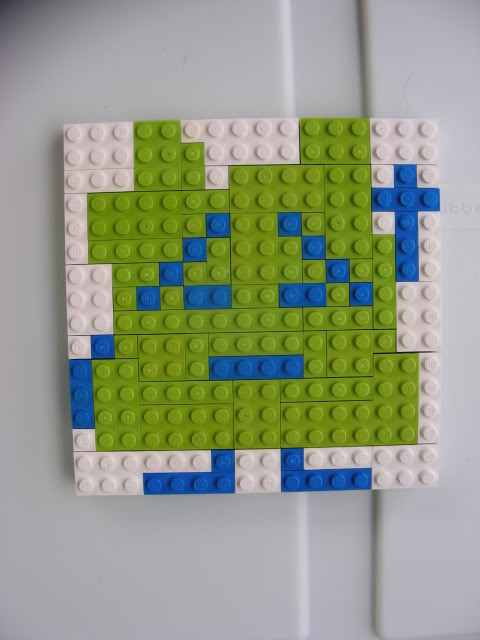 Ignignokt
I had the opportunity to try out a Secret Mosaic last month. It's something I've been wanting to do for a while, and finally, an opportunity presented itself. With the help of the Beavers from the 38th Simons Creek group, we made 2 mosaics, each 30 inches by 30 inches. I'll post later about the process, and how the event happened. In brief, we had a large pile of plates, and lots of 1x1s.
Each child was given a small "map", showing what their plate should contain. The plates and the maps were numbered, and they brought them back to me when completed. I then hammered the plates into the baseplates. This continued, puzzle style, until both mosaics were complete. After the event, I added a few touches, including a cutout area where a photograph of the group could be placed.
Here's some pics of the completed work.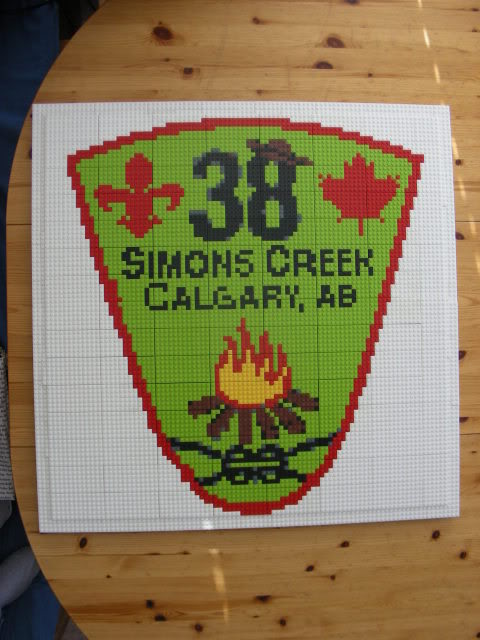 The group's crest.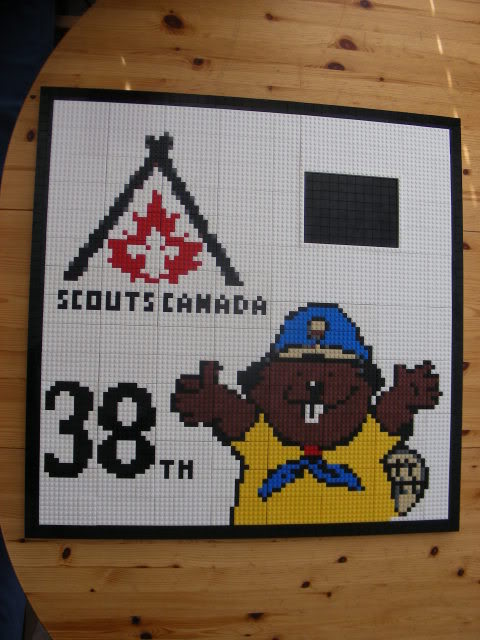 The second mosaic.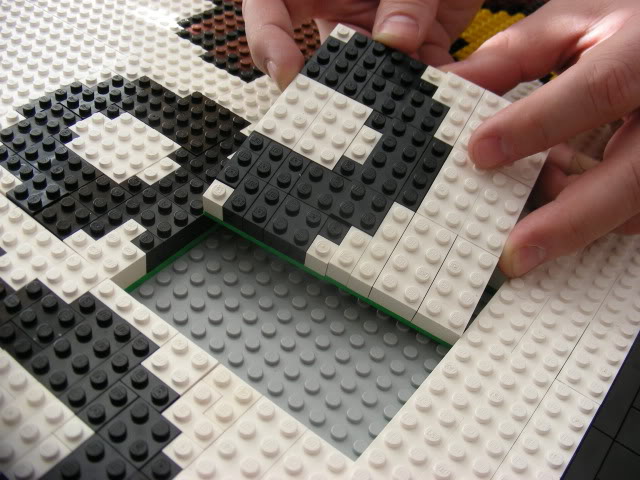 I'm holding two of the plates side by side here.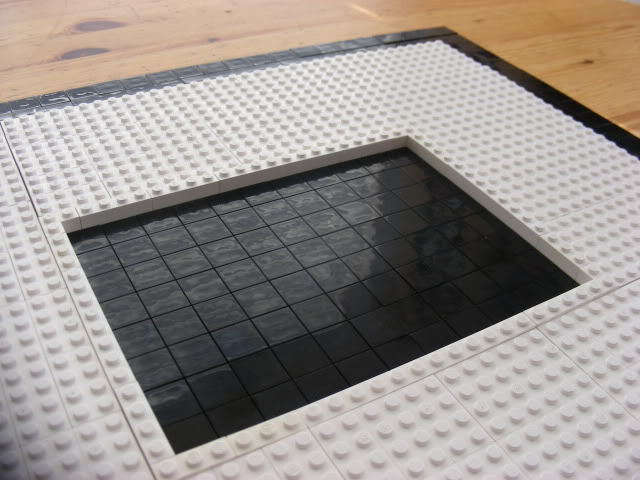 This is the cutout area for the photo.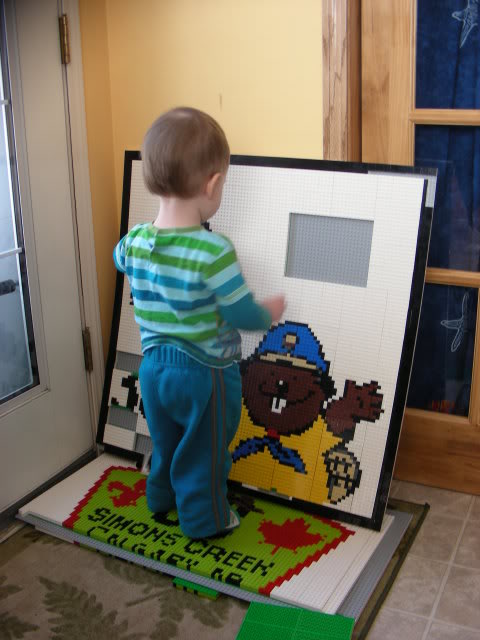 Max decided to check things out.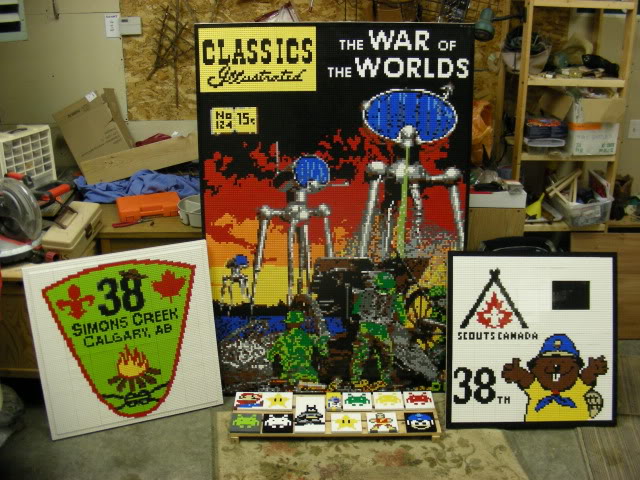 My garage full of mosaics of all shapes and sizes.

Had a blast this weekend at the Silver Springs Lego show. It's a local Calgary show that is mostly for kids and their creations, but they do have an over 19 section. I entered two pieces this year, the War of the Worlds mosaic, and a microscale city I've been tinkering with. My son (and erstwhile assistant, even entered a piece.)
The War of the Worlds Mosaic won 1st place in its category. More pics of the mosaic can be found in THIS POST.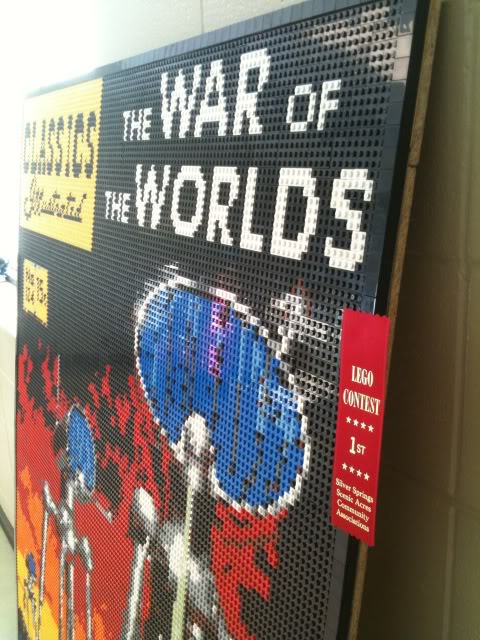 The micro scale city (which I will make a proper post for when I have a minute) came in 2nd in its category.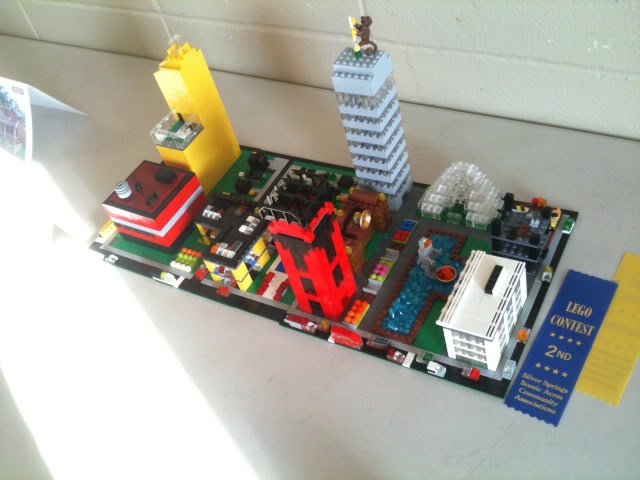 And Finny's "Indiana Jones and Mutt with 'Fishiana Jones'" did not win a ribbon, but is filled with awesome goodness, and we are all richer for having seen it.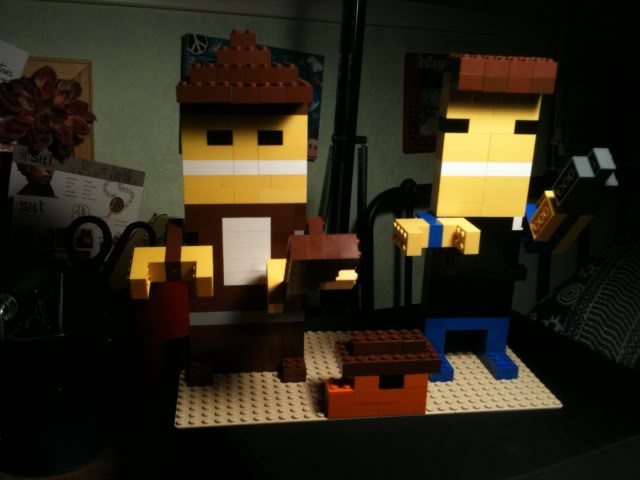 This year felt a little less exciting than last year, partly because the +19 area was off in a side room, and partly because there wasn't a lot of pieces from the grown ups. But it was still a great afternoon, and I had a chance to talk to a lot of people, and ran in to a number of friends, old and new.