Max
Before I get around to posting pics of the newest mosaic, I realized that I have forgotten to post an article about the LAST one.
For the Odgen-Millican LEGO show in Calgary this spring, I decided to build a mosaic of my younger son Max. I've made 2 of Finny in the past, so it seemed only fair…
The mosaic placed 1st in its category, and another smaller work I built placed 3rd.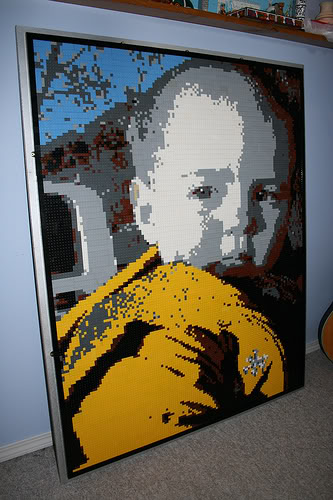 I didn't have enough Red on hand when I started, so his jacket quickly become Yellow. There were some struggles with getting this one right, I had to make a number of adjustments in the upper left portion of it, but all in all, it turned out ok…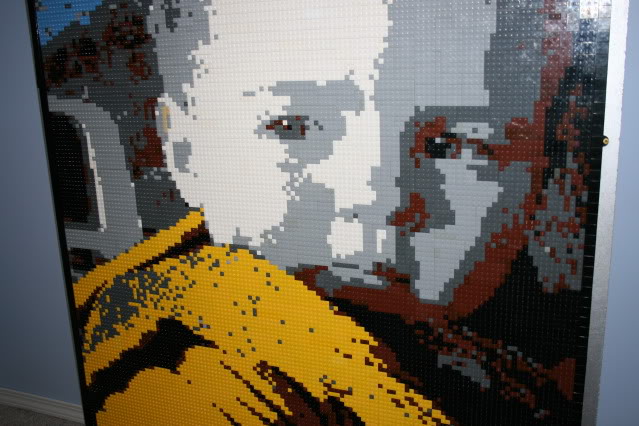 A close up of Max.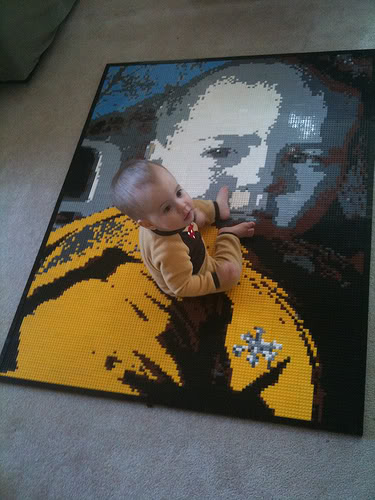 People never really get a good appreciation for the size of the mosaics. This one maybe skews things to make it look bigger than it is, due to the camera angle…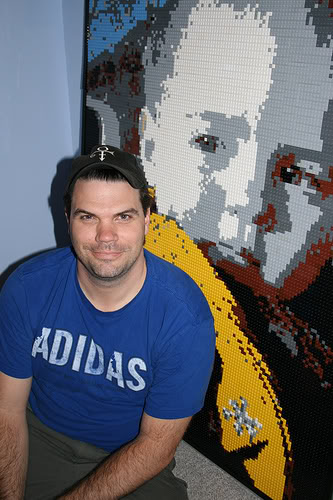 And because I rarely take pictures with my mosaics, thought I'd throw this one in as well.
Up next, the Stampede Mosaic, which (knock wood) should be up for display at Chinook Centre by Wednesday.