One the coolest things about making Lego mosaics is when you find someone who is eager to make something really cool. K is certainly one of those people. She and I spent a lot of time looking at different ideas for a commissioned piece for her husband, and we settled on a classic travel poster featuring Jasper National Park. The writing on the poster had to be remade from scratch in order to fit, and we also decided to raise the writing at the top to make it "pop" more.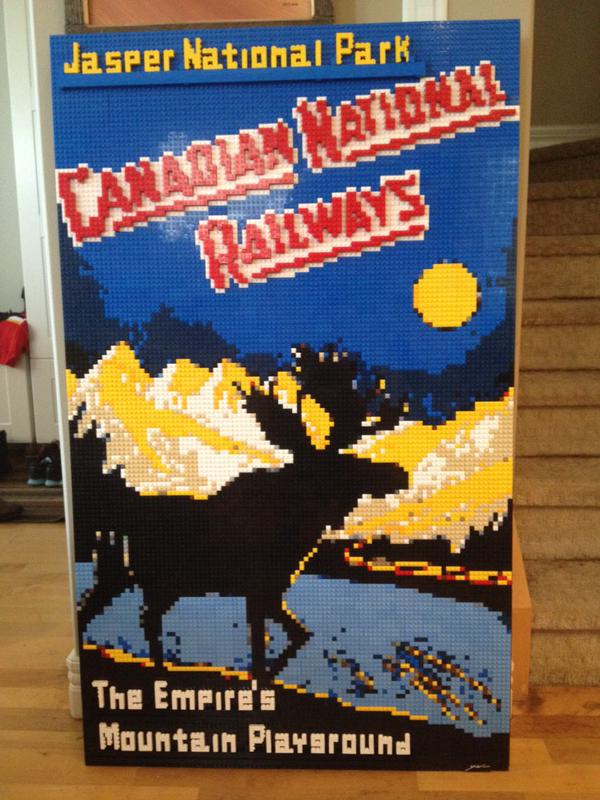 Here's a close up of the text.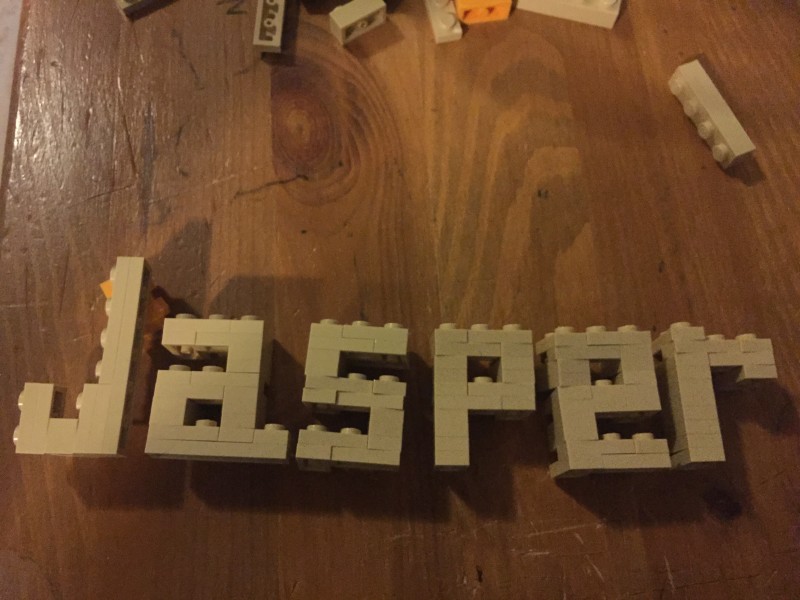 If you'd like a commission piece of your own, contact us here at the site (See the "Contact" tab on the left)!

The following two tabs change content below.
Dave Ware
Dave Ware is a leading trainer/facilitator with an avid interest in the concept of "Play". He's also a Certified Lego Serious Play facilitator. Dave has 30 years of experience in improvisation with some of the leading minds in the field. Dave has been creating LEGO Mosaics since 2006. Over the last 9 years, he has created over 90 LEGO mosaics. Known for his pop culture and celebrity mosaics, Dave has built pieces for Academy Award winners, television personalities, and cultural icons. Peter Dinklage called Dave's work "Brilliant". Richard Taylor (CEO of Weta Workshop) called his work "Exquisite".
Latest posts by Dave Ware (see all)
Tagged: Brickwares, calgary, Canadian National Railway, CNR, Dave Ware, lego, Lego art, Lego Mosaic, Travel Poster