I debuted my latest piece at Seattle's BrickCon this weekend: "War of the Worlds" (More on the mosaic in another article to come). For the second year in a row, I was awarded the "Best Mosaic" trophy, and even received some votes for "Best in Show". Seattle and Brickwares seem to get along very well!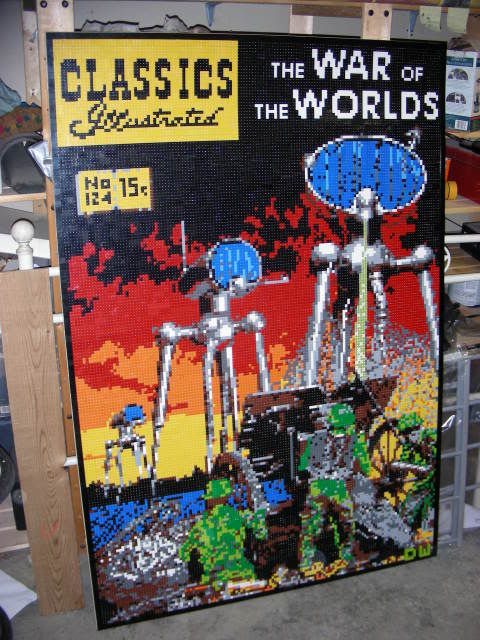 Lego Mosaic of War of The Worlds – BrickCon 2010 Best Large Mosaic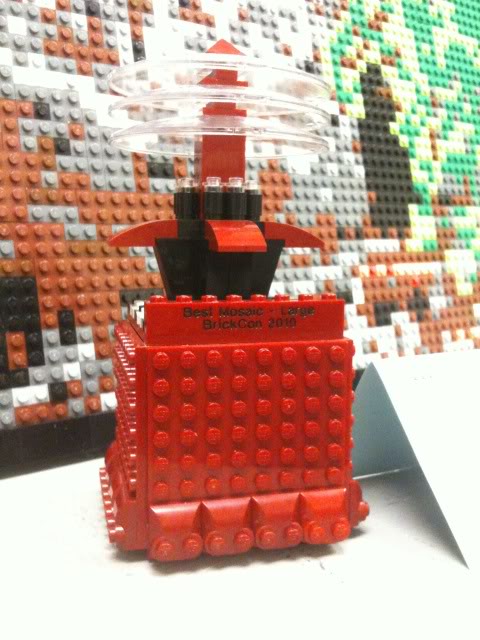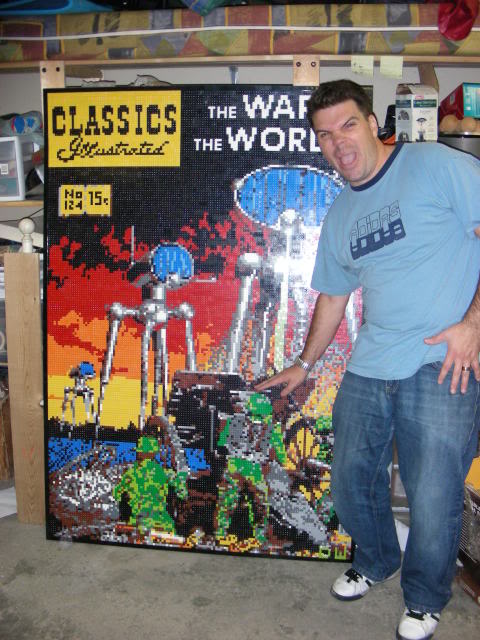 This year's BrickCon was even bigger than last year's, with almost 11,000 people checking out all of the great creations by 400 builders. I had a great, met some new friends, and learned some new building techniques. If you're anywhere near Seattle on the first weekend in October 2011, I highly recommend you visit.
I'll put some pictures up of some of the amazing creations my fellow builders came up with in the next couple of days.

The following two tabs change content below.
Dave Ware
Dave Ware is a leading trainer/facilitator with an avid interest in the concept of "Play". He's also a Certified Lego Serious Play facilitator. Dave has 30 years of experience in improvisation with some of the leading minds in the field. Dave has been creating LEGO Mosaics since 2006. Over the last 9 years, he has created over 90 LEGO mosaics. Known for his pop culture and celebrity mosaics, Dave has built pieces for Academy Award winners, television personalities, and cultural icons. Peter Dinklage called Dave's work "Brilliant". Richard Taylor (CEO of Weta Workshop) called his work "Exquisite".
Latest posts by Dave Ware (see all)
Tagged: Best Mosaic, BrickCon 2010, Brickwares, Calgary Lego, Canada lego, Lego art, Lego Mosaic, War of the Worlds Lego