Had a blast this weekend at the Silver Springs Lego show. It's a local Calgary show that is mostly for kids and their creations, but they do have an over 19 section. I entered two pieces this year, the War of the Worlds mosaic, and a microscale city I've been tinkering with. My son (and erstwhile assistant, even entered a piece.)
The War of the Worlds Mosaic won 1st place in its category. More pics of the mosaic can be found in THIS POST.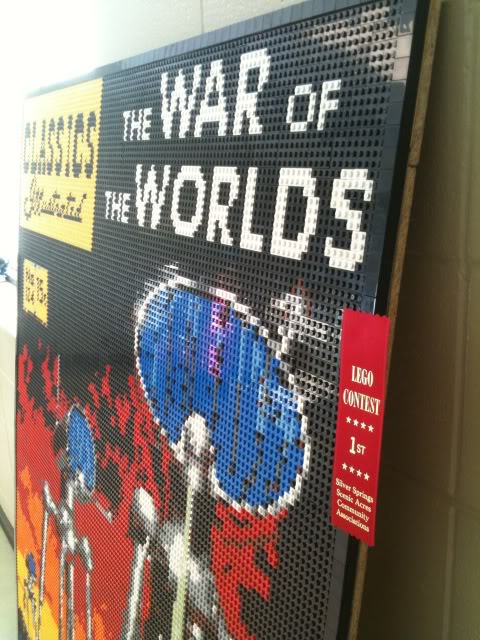 The micro scale city (which I will make a proper post for when I have a minute) came in 2nd in its category.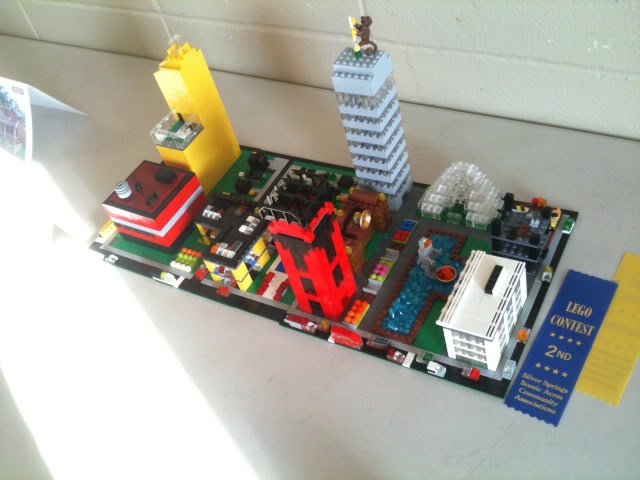 And Finny's "Indiana Jones and Mutt with 'Fishiana Jones'" did not win a ribbon, but is filled with awesome goodness, and we are all richer for having seen it.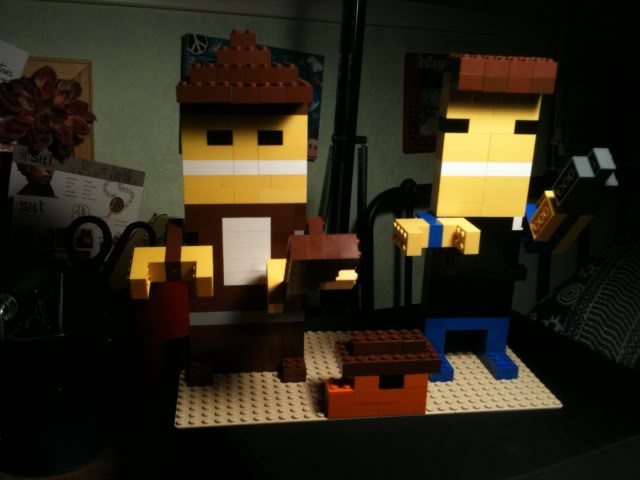 This year felt a little less exciting than last year, partly because the +19 area was off in a side room, and partly because there wasn't a lot of pieces from the grown ups. But it was still a great afternoon, and I had a chance to talk to a lot of people, and ran in to a number of friends, old and new.
The following two tabs change content below.
Dave Ware
Dave Ware is a leading trainer/facilitator with an avid interest in the concept of "Play". He's also a Certified Lego Serious Play facilitator. Dave has 30 years of experience in improvisation with some of the leading minds in the field. Dave has been creating LEGO Mosaics since 2006. Over the last 9 years, he has created over 90 LEGO mosaics. Known for his pop culture and celebrity mosaics, Dave has built pieces for Academy Award winners, television personalities, and cultural icons. Peter Dinklage called Dave's work "Brilliant". Richard Taylor (CEO of Weta Workshop) called his work "Exquisite".
Latest posts by Dave Ware (see all)
Tagged: Calgary Lego, calgary siliver springs lego, indiana jones lego, Lego Mosaic, microscale LEGO, Silver Springs lego show