Posts Tagged 'indiana jones lego'
Had a blast this weekend at the Silver Springs Lego show. It's a local Calgary show that is mostly for kids and their creations, but they do have an over 19 section. I entered two pieces this year, the War of the Worlds mosaic, and a microscale city I've been tinkering with. My son (and erstwhile assistant, even entered a piece.)
The War of the Worlds Mosaic won 1st place in its category. More pics of the mosaic can be found in THIS POST.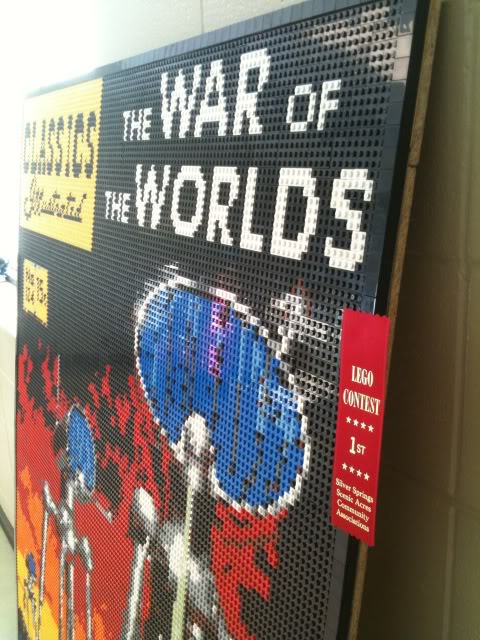 The micro scale city (which I will make a proper post for when I have a minute) came in 2nd in its category.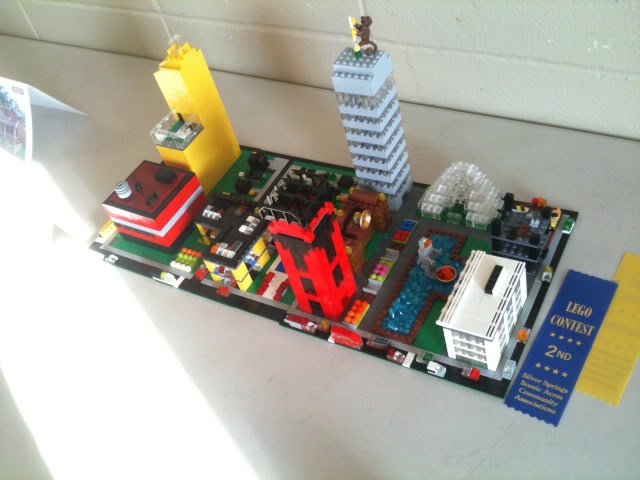 And Finny's "Indiana Jones and Mutt with 'Fishiana Jones'" did not win a ribbon, but is filled with awesome goodness, and we are all richer for having seen it.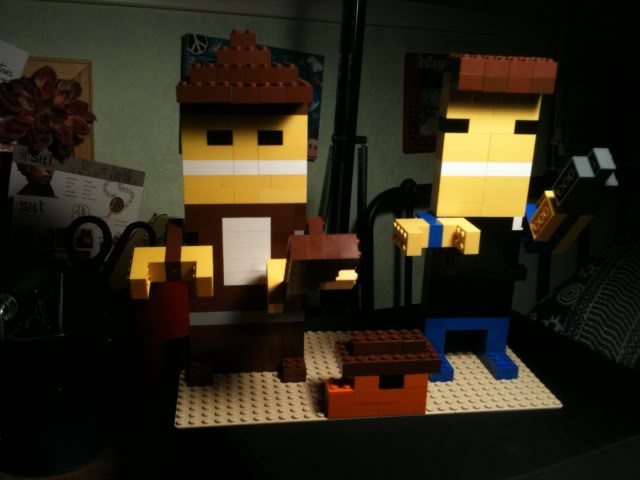 This year felt a little less exciting than last year, partly because the +19 area was off in a side room, and partly because there wasn't a lot of pieces from the grown ups. But it was still a great afternoon, and I had a chance to talk to a lot of people, and ran in to a number of friends, old and new.