In 2014, I received a call from a Calgary builder who was interested in producing a scale model of a new condominium building they were planning. After a meeting or two, it became apparent that the project was going to be sizeable, and so I partnered up with Robin Sather of Brickville Deisgnworks. Robin has been a great friend and business mentor over the years, and this project was a great chance for us to work together. The plan was to create a model of the building (called N3) as well as the St. Louis Hotel, a Calgary landmark (which is located next to the condo site).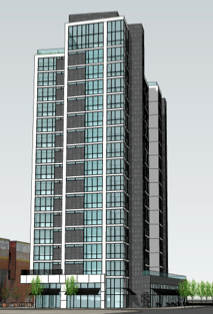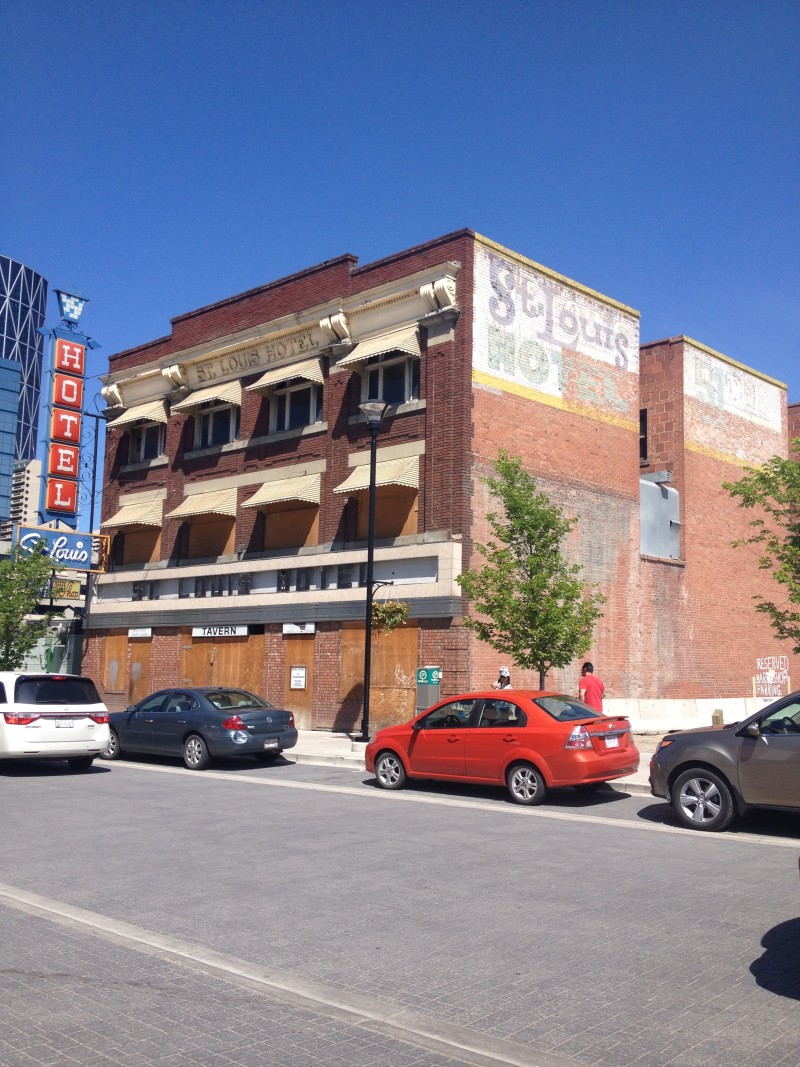 We set to work, Robin doing most of the planning and scoping, while I built small concept models of window sets and doorways, so we could see the plan in action (Rapid Prototyping in action!).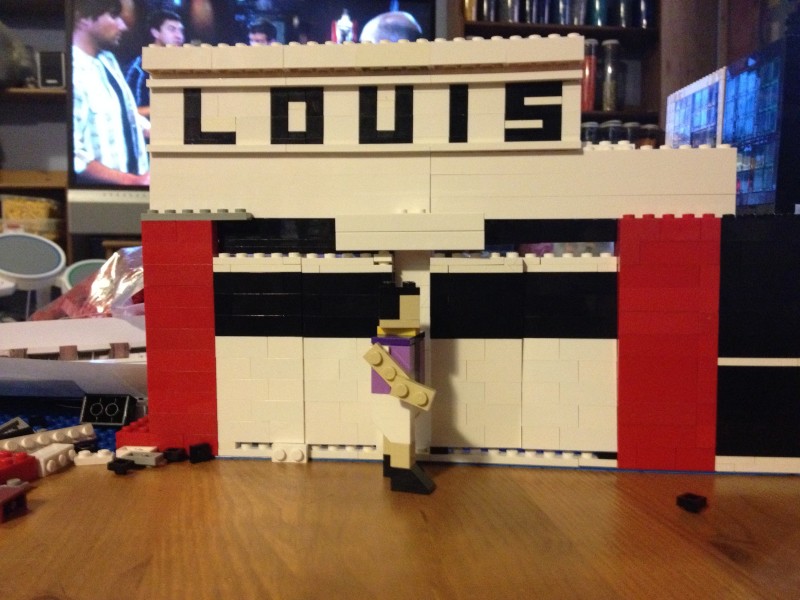 After a lot more planning, and a few setbacks due to planning commission approvals (for the real building), we were ready to start building. In late June of 2015, we set up in a three car garage just outside of Calgary, brought in about 2 pallets of Lego, 5 tables, and we were ready to start.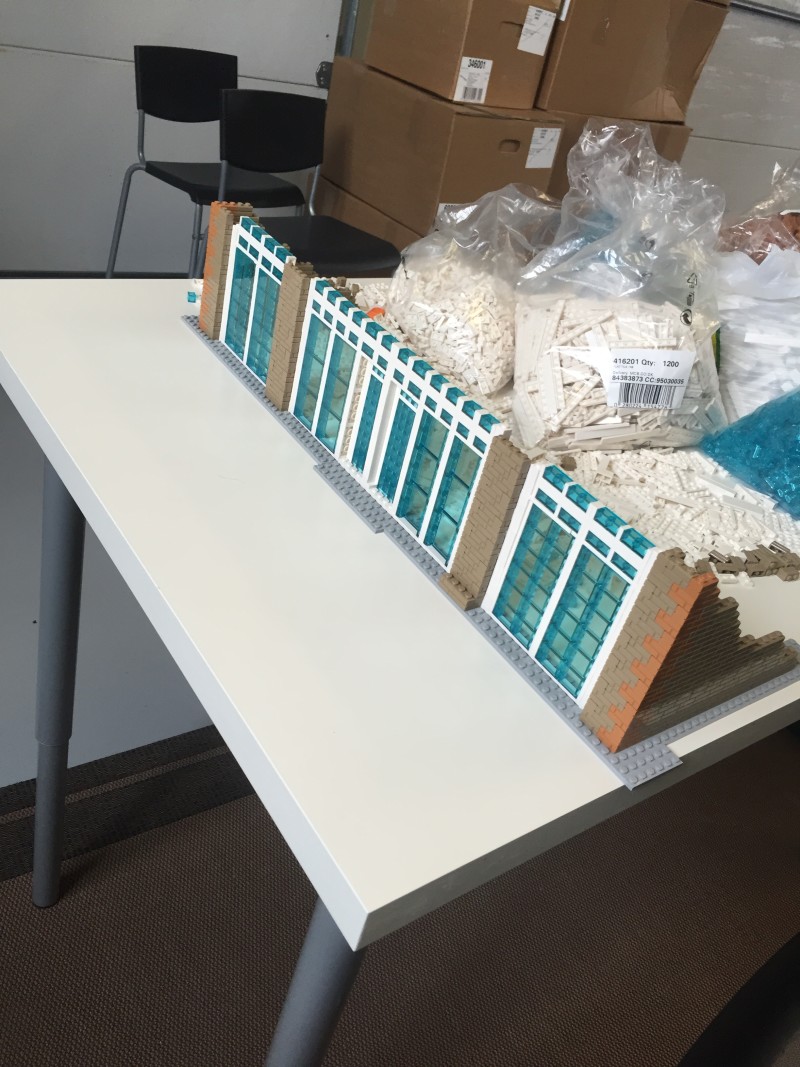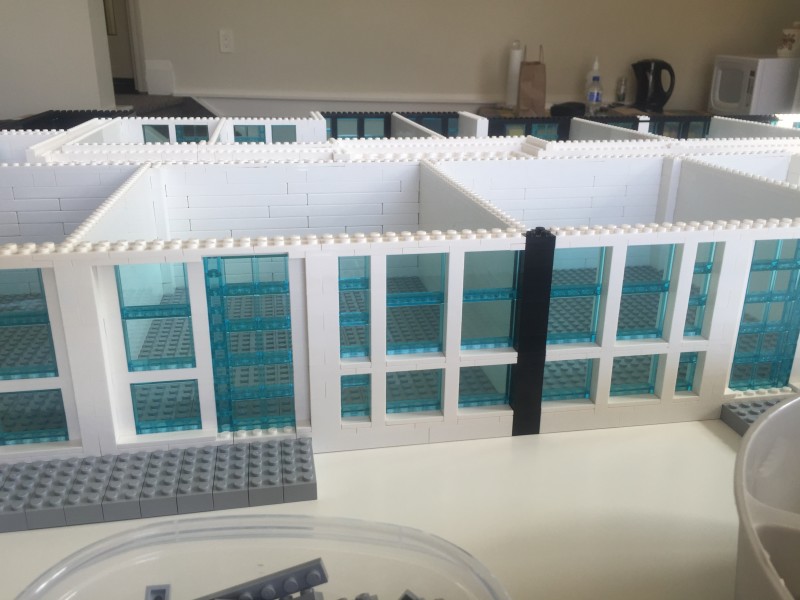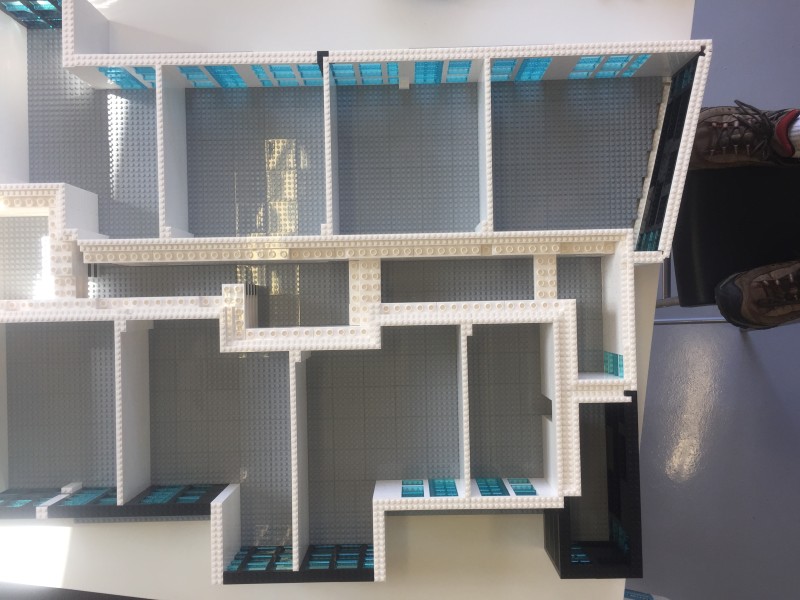 After sorting out all the minor build issues, we had a floor of N3 ready, and then proceeded to build a lot more of them (15 in total).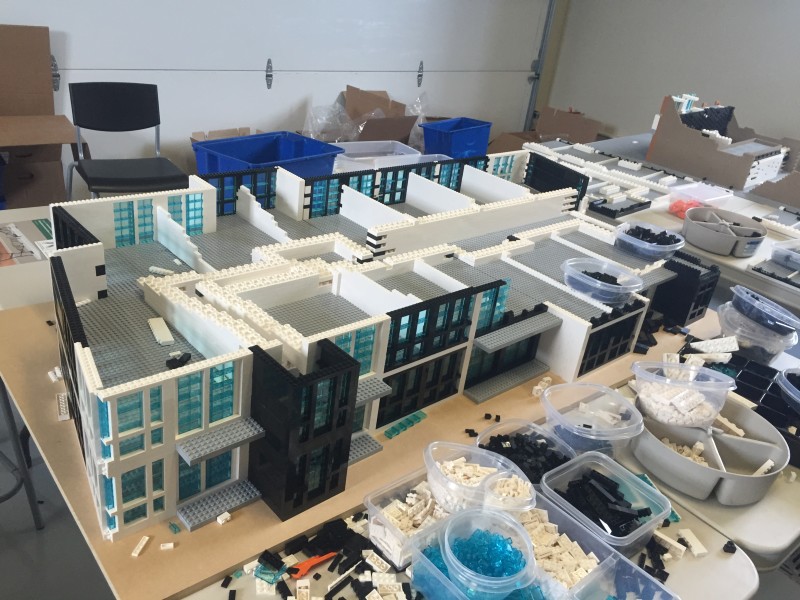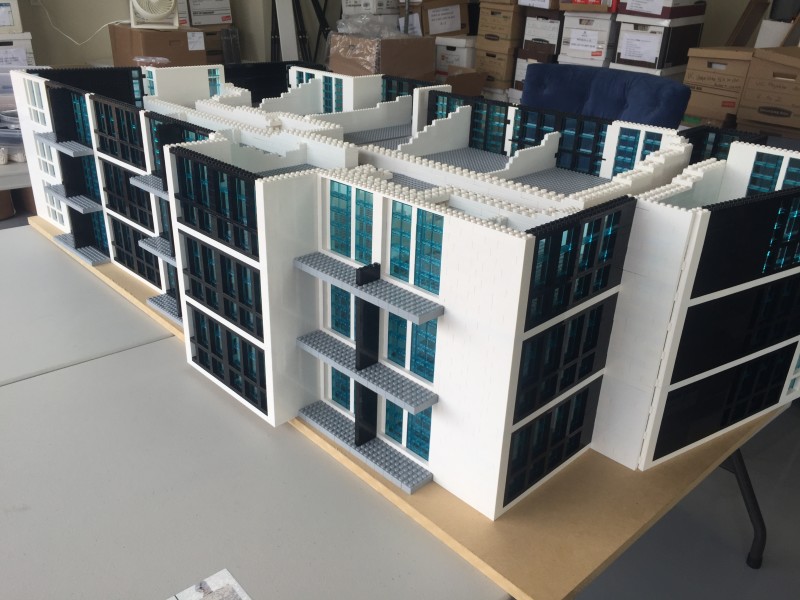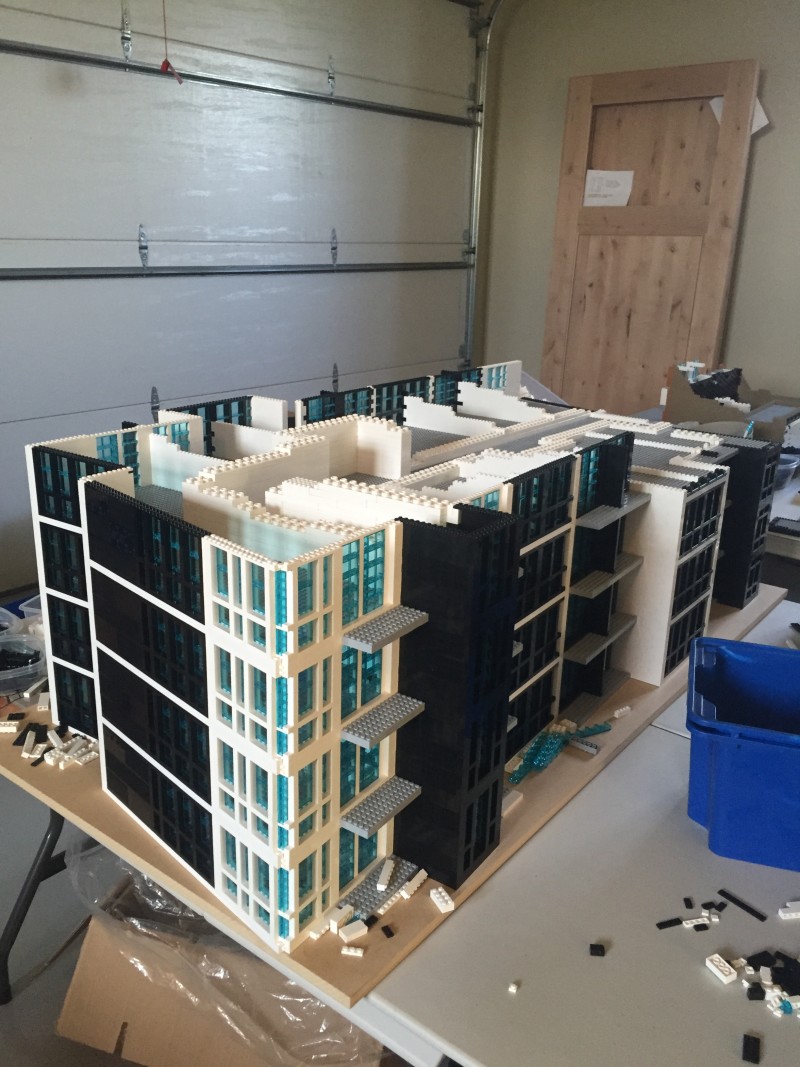 By the end of the summer, we had 5 "modules" of N3, as well as the St. Louis ready to transport to the showcase center. The video below covers a lot of that phase.
Finally finished, after about 700 man hours, 3 months, over 200,000 Lego bricks, and a build team of Robin, myself, Hayley, Winston, Eric and countless others, we were done!
The following two tabs change content below.
Dave Ware
Dave Ware is a leading trainer/facilitator with an avid interest in the concept of "Play". He's also a Certified Lego Serious Play facilitator. Dave has 30 years of experience in improvisation with some of the leading minds in the field. Dave has been creating LEGO Mosaics since 2006. Over the last 9 years, he has created over 90 LEGO mosaics. Known for his pop culture and celebrity mosaics, Dave has built pieces for Academy Award winners, television personalities, and cultural icons. Peter Dinklage called Dave's work "Brilliant". Richard Taylor (CEO of Weta Workshop) called his work "Exquisite".
Latest posts by Dave Ware (see all)
Tagged: BRickville Deisgnworks, Brickwares, calgary, Condo, Dave Ware, lego, Lego architectural model, Lego art, lego calgary, N3, Robin Sather