This weekend was the Millican Ogden Lego show in Calgary. I like to enter something in this show each year, and usually it's something out of the ordinary for me (read, not giant mosaic). Or if I have a mosaic in the show, I like have something else, something that makes me try different things.
This year, in prep for another show coming up in the summer, I had started work on a hallway, and a volcano inhabited by Islanders. The day of the show arrived too soon, and I wasn't able to add everything I wanted to, but it still turned out ok. It won first prize in its group, but the most important thing is that I proved to myself I could make something "normal".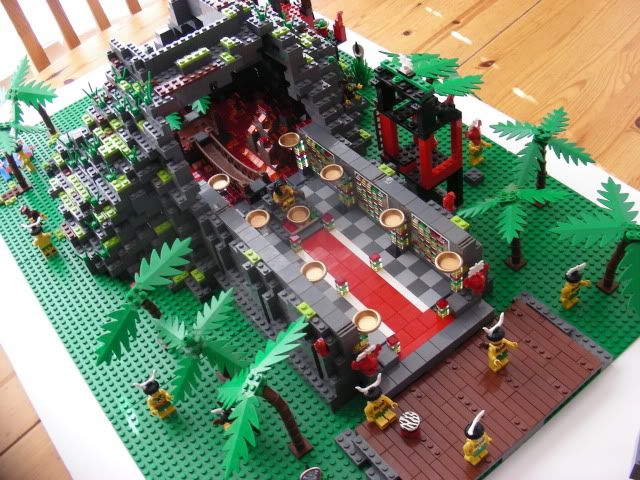 A view from the front. You can see the hallway leading to the Volcano cone, and the dock out in front. This will be connected to group piece later, with water surrounding.
A Close up of the dock area.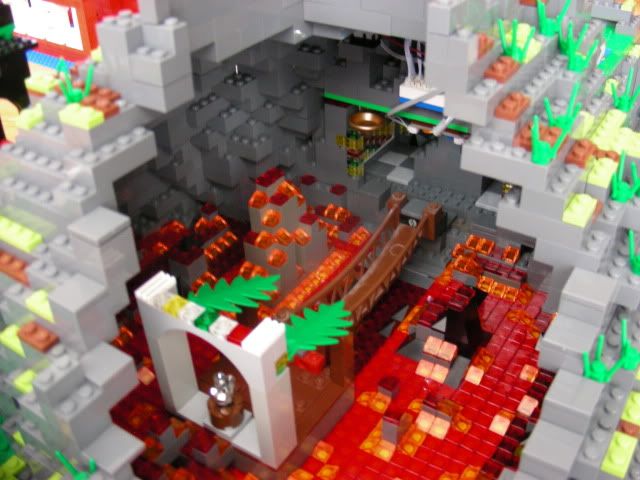 Inside the volcano. I decided to solve the problem of how to show inside and out by making a cutaway, framed with tile.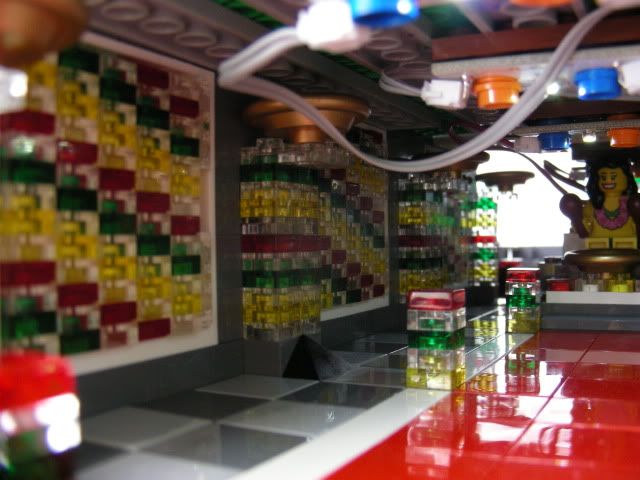 And of course, I couldn't help but make a few mosaics in the hallway.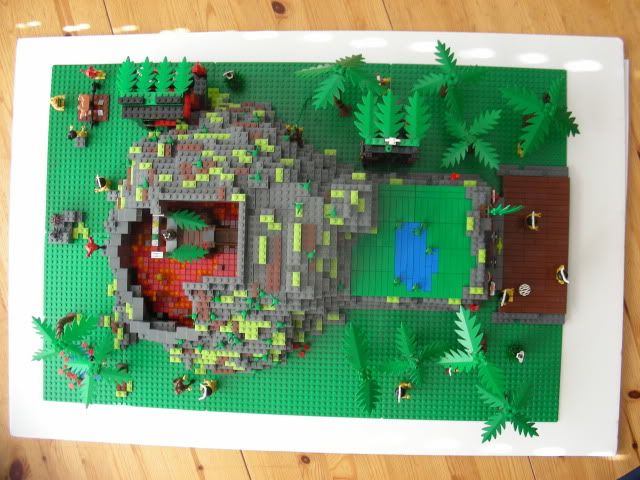 A bird's eye view of the whole thing.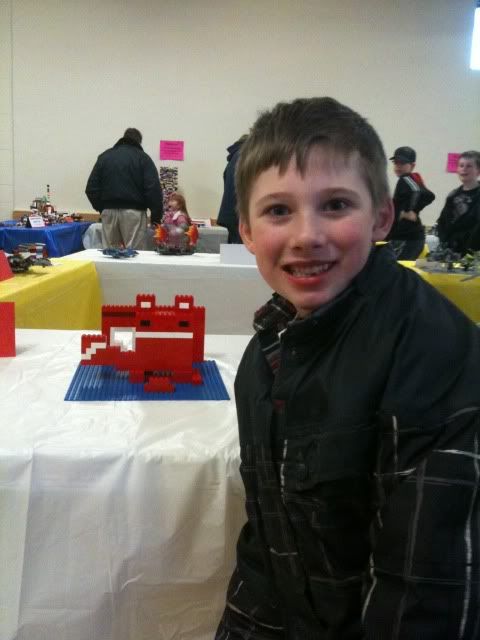 My son also won 3rd prize in his category, with a lovely Squirrel.

The following two tabs change content below.
Dave Ware
Dave Ware is a leading trainer/facilitator with an avid interest in the concept of "Play". He's also a Certified Lego Serious Play facilitator. Dave has 30 years of experience in improvisation with some of the leading minds in the field. Dave has been creating LEGO Mosaics since 2006. Over the last 9 years, he has created over 90 LEGO mosaics. Known for his pop culture and celebrity mosaics, Dave has built pieces for Academy Award winners, television personalities, and cultural icons. Peter Dinklage called Dave's work "Brilliant". Richard Taylor (CEO of Weta Workshop) called his work "Exquisite".
Latest posts by Dave Ware (see all)
Tagged: Calgary Lego, calgary lego show, lego volcano, Millican Ogden Lego Show, Ogden Lego