Posts Tagged 'Space Lego'
Today in "Lego is Freaking Awesome", we talk to Josh Bertwistle, an actor/comedian from Calgary, Alberta. I've known Josh for a few years now, and he's one of those people that is infectious with energy. You can't help but get excited and involved when Josh is nearby.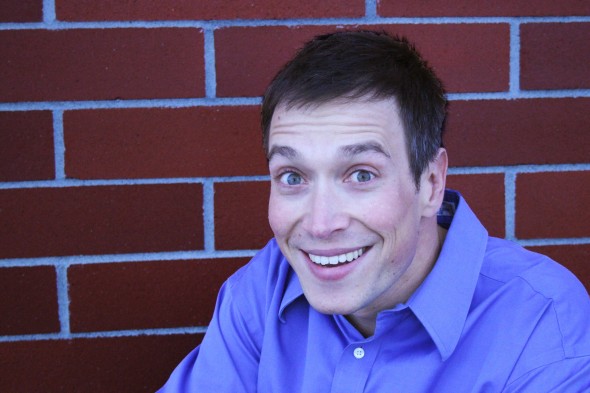 Josh went far beyond the call of duty, sending me copious pictures of the sets he remembered. If these were all from memory, remind me never to bet against Josh.


What was the first Lego set you remember playing with?
A Space Station with monorail. I remember that it had a moon crater plate, and a big one-piece viewscreen with the picture of a space guy on it doing a space walk. It kinda looked like this: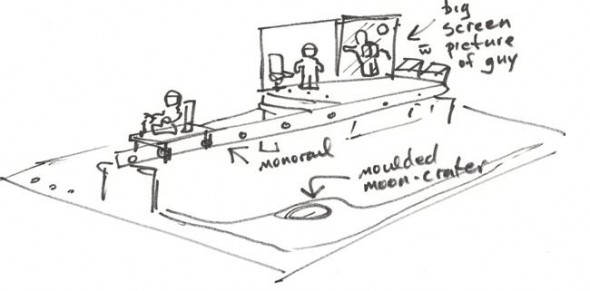 (Josh is clearly speaking of 1980′s 6970 Beta 1 Command Centre)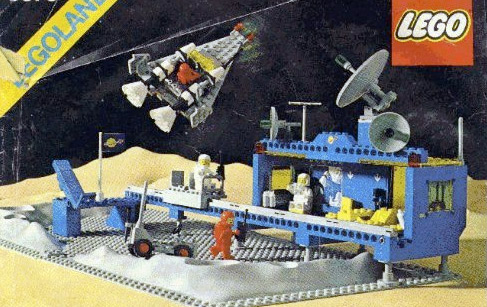 What was the coolest Lego set you remember?
A big roll-y satellite-launcher from 1984. It had eight big studded tires all on different adjust-y axles so that it could roll around over pillows and other uneven terrain. And it had two long hinge pieces with a clamp on the end to fold down and hold the satellite, or extend it so that you could point it up for launching. It was also the first set that I saw that had yellow suited space guys which totally blew my mind. That was a great Christmas.
Compare to 1982′s 6950 Mobile Rocket Transport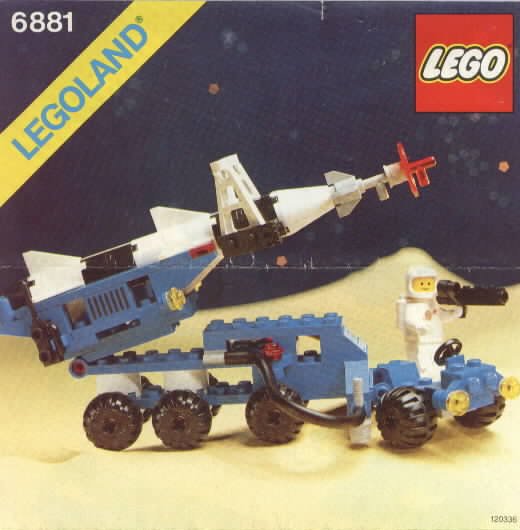 How much Lego did you have as a kid?
Lots. Space, then Castle.
When was the last time you built something with Lego?
I helped a friend's kid put together a fire rescue helicopter two weeks ago. He'd say: "Now I need four of this piece," and I'd sort through the set to find them. It brought back a lot of lego-memories.

Have you seen any Lego sets recently that made you want to buy them?
Yes. The five-hundred dollar Death Star.

(In the Lego fan world, we call this one "The Mortgage Payment". Well, I do, maybe it'll catch on.)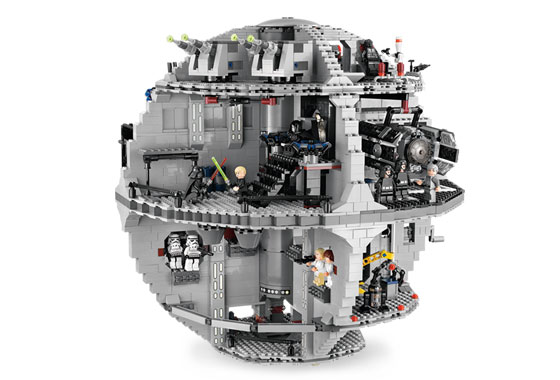 6) Tell us a little bit about yourself for the readers.
I used to totally rip off Transformers or Starriors and build these lego-robots. Like this Tron tank-thing: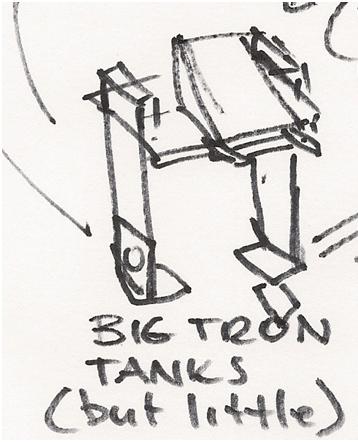 It turned into the vulture-guy from Starriors: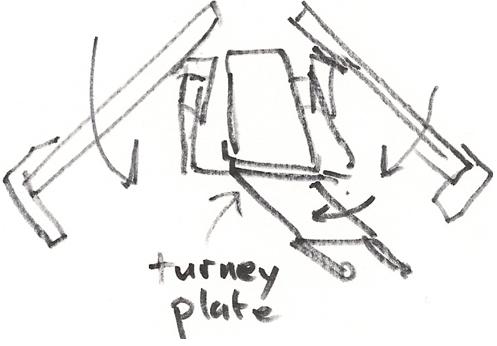 Or this little guy I was super-proud of, inspired by the Clash of the Titans robot owl. Later when my friends were in junior high kissing girls, I was at home building five of these owl-guys that could combine into a big dude. And it had working joints, which was a happy surprise:
And then there was this little tank-guy that I liked that hunted down humans. Total Starriors rip-off: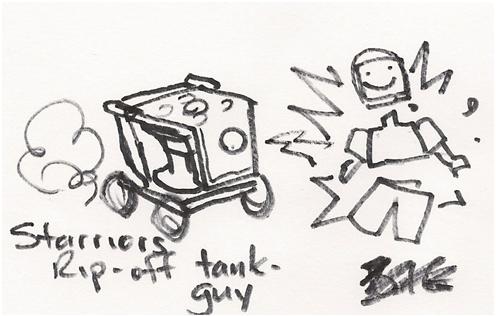 Tune in next time for more fond memories, and talk of Lego past. If you'd like to be interviewed for this series, drop me an email, and we'll get things going.