Posts Tagged 'Rudolph mosaic'
Just a quick note to let everyone know that I'll be entering a couple of things in the community LEGO contest in Silver Springs this weekend. It's open to the public on Saturday Jan 23, from 12 noon until 2pm. My faithful assistant Finny will also be entering a work or two. Come on down and say hi, and check out the contest.
I'm a big fan of any get together that helps to promote the Calgary LEGO scene.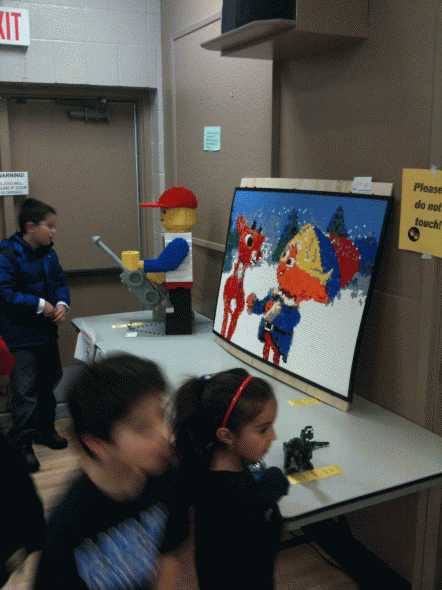 Update: The Rudolph Mosaic placed 2nd in its category.
Hi everyone, i'm a little late in posting these, but the holidays always seem to run away from me! This year I made a mosaic for the season, based on the Rankin-Bass Rudolph and Hermie. It took a bit of effort to get things the way that I wanted them, but I'm pleased with the outcome. I also added an LED to Rudolph's nose, though it's tricky to see with the flash photography. I'll try to post some video so you can see it a little more clearly.
Happy holidays to you all, especially all my new friends in the AFOL community!