Posts Tagged 'Lego Batman'
I've been busy on various projects, mostly non Lego. Though I did do my first "Secret Mosaic" with my son's beaver group. I'll have to get the pics from the photographer and tell you about it soon. One of them involves "reclamation", the process of finding parts my son has borrowed for various things, and returning them to the collection. I'll have to take some pics and write a post about that soon as well.
Right now i'm coming up with ideas for the Calgary Comic Expo this summer. I'll have a table in the Artist's Alley area, and am coming up with ideas for small mosaics I can sell there. So far I've experimented with some 8-bit videogame characters, and a few other small things. I'm trying to keep the size small, so 8×16 baseplates, 16×16, and maybe up to 32×32.
Anyhow, a few pics of the results so far. Apologies for the quality of the photos, I'd rather bring you a new post that make you wait until I have time to properly photograph these.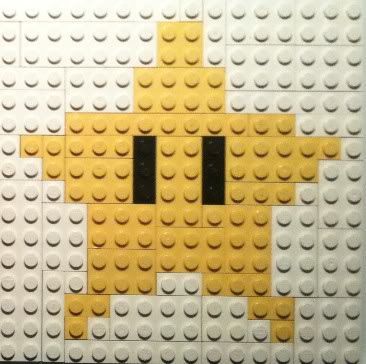 This guy is a star.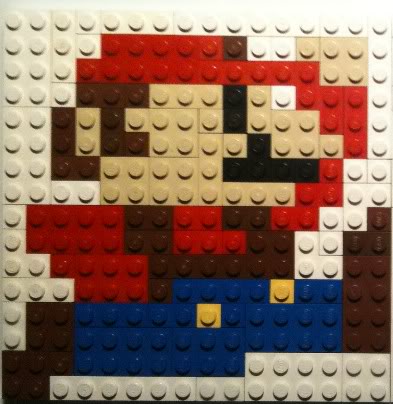 Mario!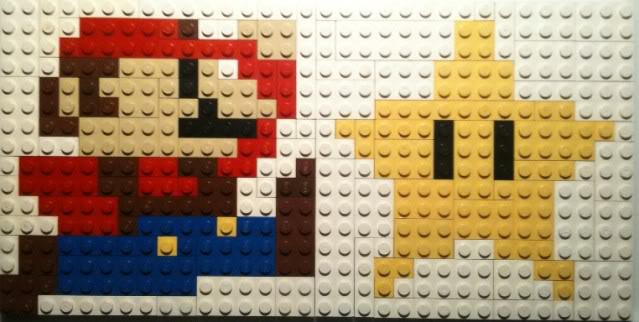 And together…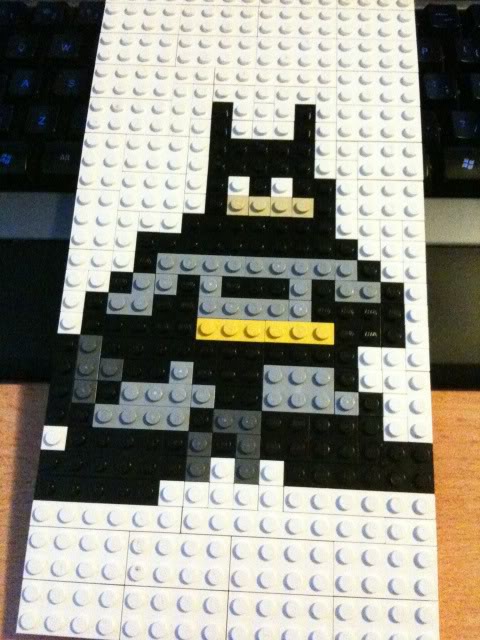 Batman.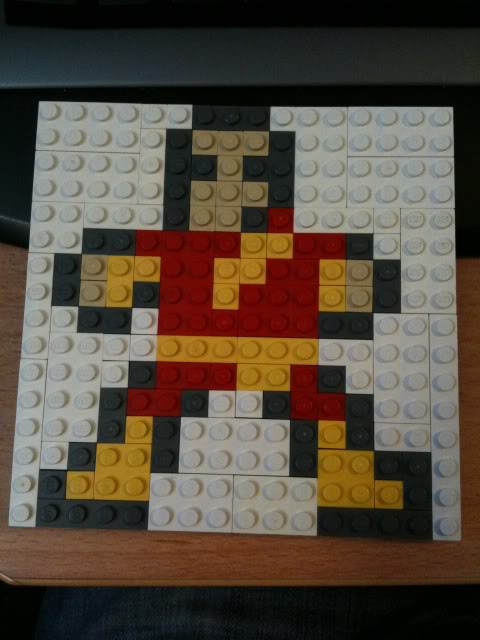 Captain Marvel.
Megaman.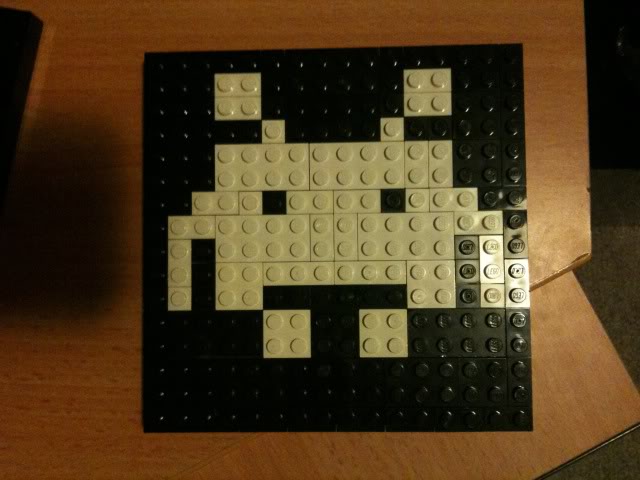 Space Invaders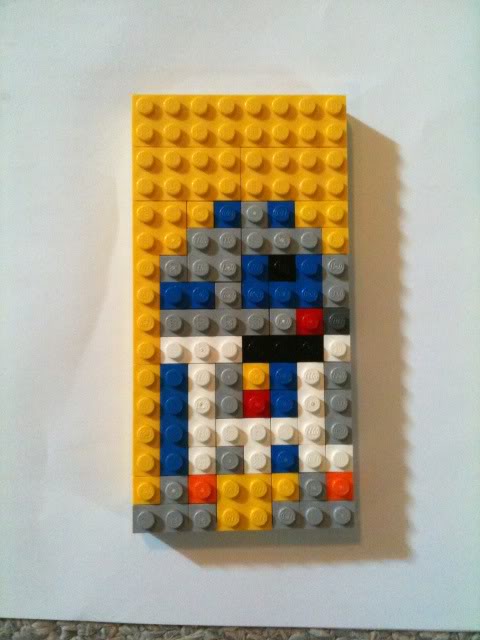 R2D2