In the middle of a very busy spring, I received a call from a PR group in Canada, asking if I could build a version of the WB shield. After sorting out the details, I set to work on the job, which had to be turned around in about 4 days. It was a frantic build, but ultimately, it turned out nicely. Due to the size of the mosaic, they decided to add the words on the banner after the fact.
The first step was to create the framework of the piece, and figure out how the sloped of the middle section would work.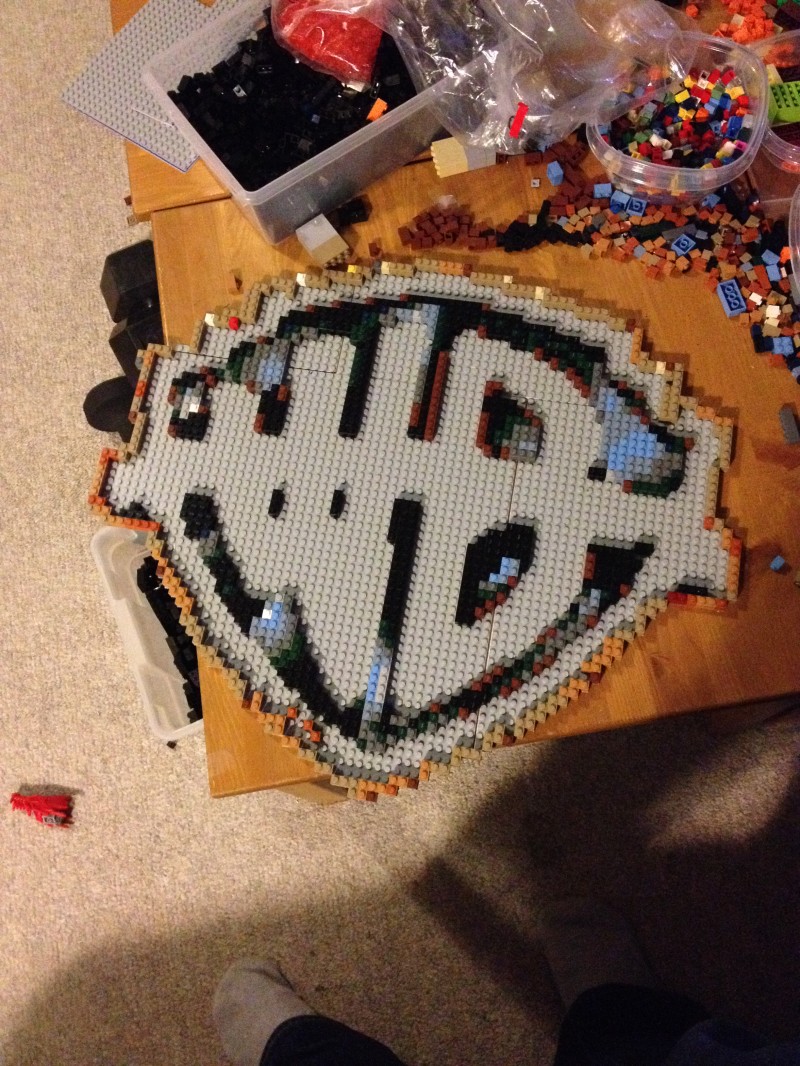 Once the outline was in place, I started building up the middle section.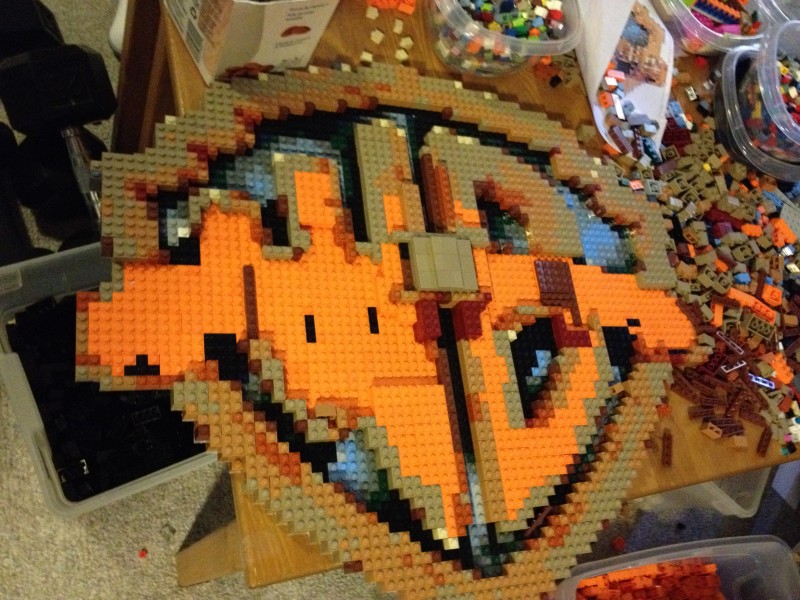 And finally, we have the completed piece.Note the banner or ribbon section across the letters is done with tiles so that the sticker could be added later.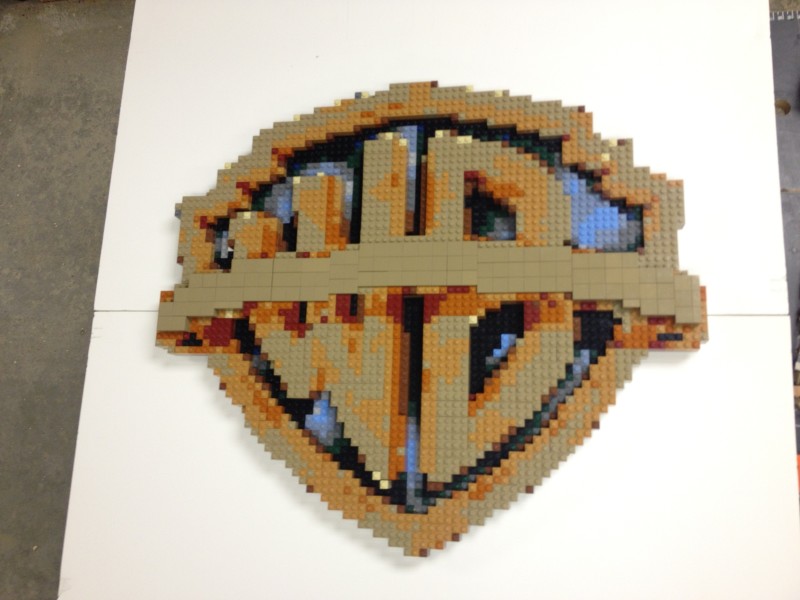 The following two tabs change content below.
Dave Ware
Dave Ware is a leading trainer/facilitator with an avid interest in the concept of "Play". He's also a Certified Lego Serious Play facilitator. Dave has 30 years of experience in improvisation with some of the leading minds in the field. Dave has been creating LEGO Mosaics since 2006. Over the last 9 years, he has created over 90 LEGO mosaics. Known for his pop culture and celebrity mosaics, Dave has built pieces for Academy Award winners, television personalities, and cultural icons. Peter Dinklage called Dave's work "Brilliant". Richard Taylor (CEO of Weta Workshop) called his work "Exquisite".
Latest posts by Dave Ware (see all)
Tagged: Brickwares, Corporate Logo, lego, Logo, Mosaic, Warner Brothers, WB