If you're following my work, by now you've noticed a bit of a surf/tropical theme that often pops up (no pun intended). I'm a big fan of the surf/tiki/beach aesthetic, and any chance I get to bring that to life, I take. This piece was one I had been thinking about doing for a long while, and finally made it happen.The surfboard is raised from the background, and laid in with tile, and some of the spray is also raised with transparent brick (only in second pic).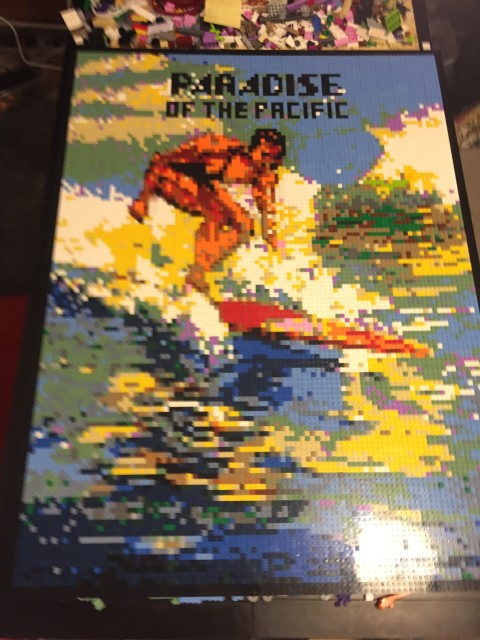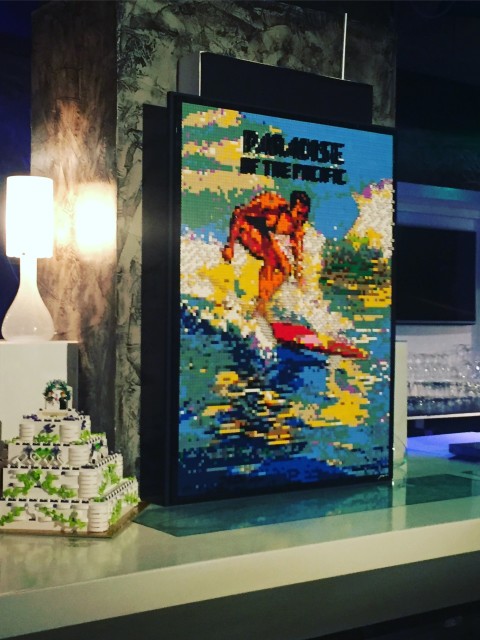 The following two tabs change content below.
Dave Ware
Dave Ware is a leading trainer/facilitator with an avid interest in the concept of "Play". He's also a Certified Lego Serious Play facilitator. Dave has 30 years of experience in improvisation with some of the leading minds in the field. Dave has been creating LEGO Mosaics since 2006. Over the last 9 years, he has created over 90 LEGO mosaics. Known for his pop culture and celebrity mosaics, Dave has built pieces for Academy Award winners, television personalities, and cultural icons. Peter Dinklage called Dave's work "Brilliant". Richard Taylor (CEO of Weta Workshop) called his work "Exquisite".
Latest posts by Dave Ware (see all)
Tagged: art, Beach, Brickwares, calgary, Dave Ware, lego, Mosaic, Paradise of the Pacific, Surf