I'm a HUGE James Bond fan, and had been toying with the idea of making something Bond themed for a while, when I received an email from Bricks UK magazine, looking for submissions. Since the release of SPECTRE was imminent, they wanted some Iconic Bond moments. I pondered for a while, and tried to find the right image. I finally settled on Urusla Andress coming out of the water in 1962's "Doctor No".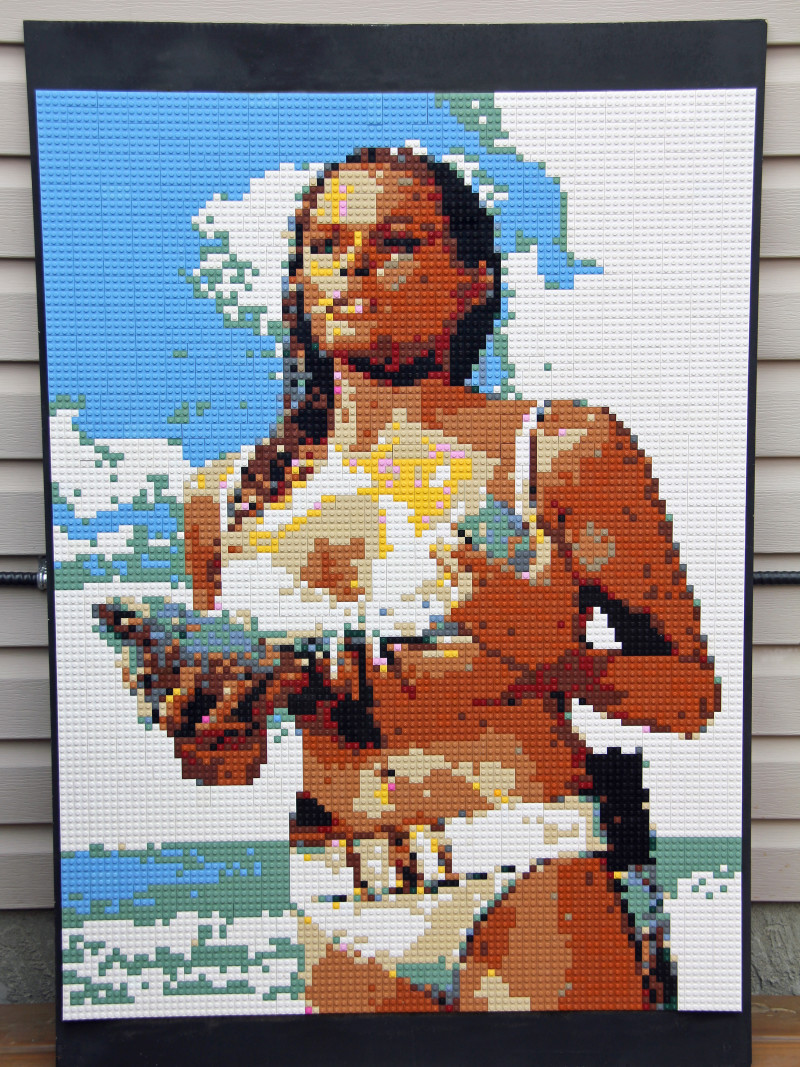 The following two tabs change content below.
Dave Ware
Dave Ware is a leading trainer/facilitator with an avid interest in the concept of "Play". He's also a Certified Lego Serious Play facilitator. Dave has 30 years of experience in improvisation with some of the leading minds in the field. Dave has been creating LEGO Mosaics since 2006. Over the last 9 years, he has created over 90 LEGO mosaics. Known for his pop culture and celebrity mosaics, Dave has built pieces for Academy Award winners, television personalities, and cultural icons. Peter Dinklage called Dave's work "Brilliant". Richard Taylor (CEO of Weta Workshop) called his work "Exquisite".
Latest posts by Dave Ware (see all)
Tagged: Brickwares, Dave Ware, Doctor No, James Bond, lego, Lego art, Mosaic, Ursula Andress