"Eyes" (2010)
Recently, a good friend from high school emailed me to ask if I could make him a mosaic from a picture of his wife. Over the course of a few days, we messaged back and forth, determining the best picture to use, etc. One look at the picture he sent me, and I knew exactly what to do. It was all about the eyes.

I was able to start on the piece straight away, and finished up in due course. There was need for a bit of hurry, as the piece was meant to be a birthday present for the lady in question.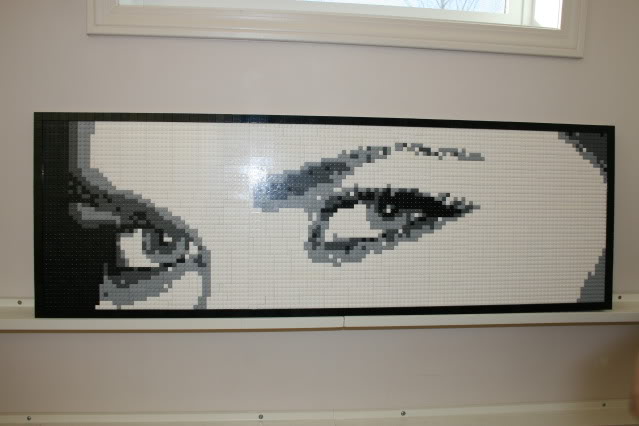 Max was kind enough to add some scale for me.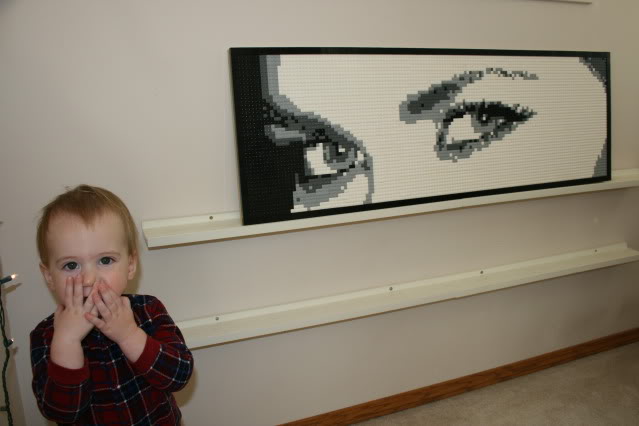 And I posed with it as well. It's rare that I build something I can pick up without causing back pain.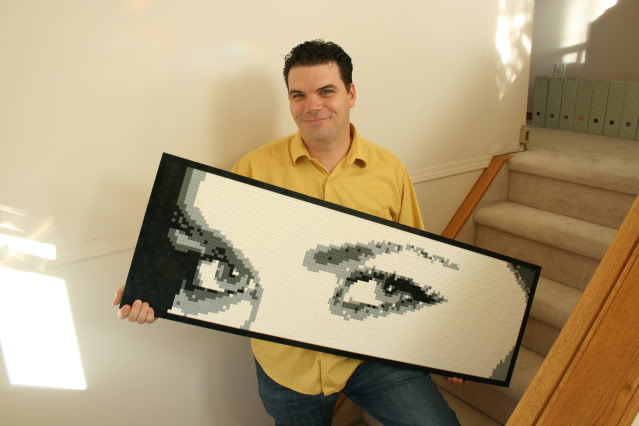 As an added bonus, I sent a couple of minifigs to them. I think I captured her better than him, though I'll leave that up to them and their friends to judge. (Note: Just noticed that her head is on backwards. Oops.)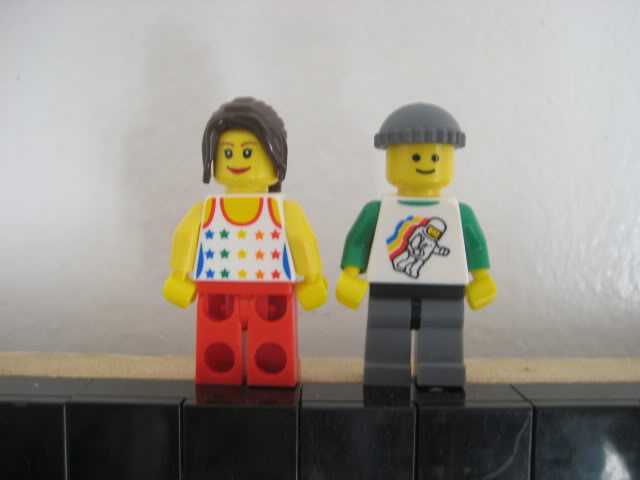 At one point, I received an email from him telling me to use an alternate email address, and that he was deleting all prior communications, as he was concerned that she would uncover the surprise.
Another added bonus, he was kind enough to send pictures back of the piece hanging in their home. I'm not sure if it's just my bad luck, or if this is common, but every the owners of every commissioned piece I've done in the past have hemmed and hawed, but none have sent me back photos. So yay for them.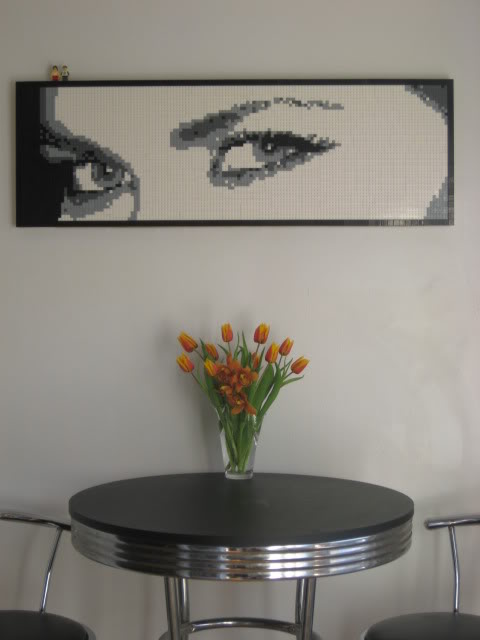 It's getting close to Christmas now. Wanna know what to get that person who has everything? How about a portrait made in LEGO? email me at dave@brickwares.com if you're interested, but do it soon, or time might run out on us!
One Response to ""Eyes" (2010)"