If you're a regular Brickwares visitor, or if you you know me, you know that one of my passions is surfing. Being a landlocked Calgarian, my opportunities to hit the beach are few and far between, but that hasn't stopped me from dreaming, and occasionally building Surf related Lego projects. From the Surf Shack to my recent Tiki project, I've been able to express that interest in different ways. So it seemed fitting that I build a Surfboard Mosaic. Now the concept of a Lego Surfboard isn't a new one, there are lots of them out there, but nothing in a mosaic that really appealed to me. So off I went. The image I based this piece on is an original piece of surfboard art by Rafael Escudeiro of Brazil. You can see Rafael's work at his website rafaelescudeiro.com and follow him on facebook RafaelEscudeiroSurfArt
I'm really happy with how it turned out, lots of bright, vibrant colors, offset with the black surrounding.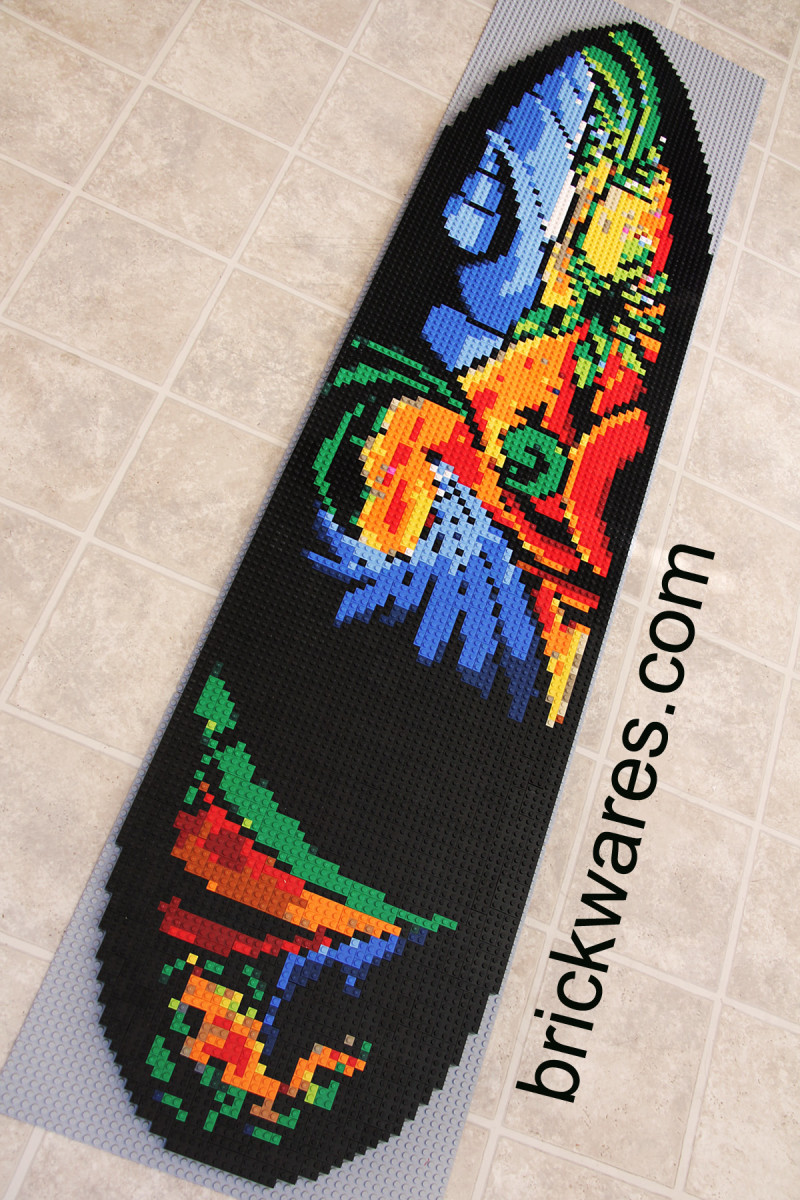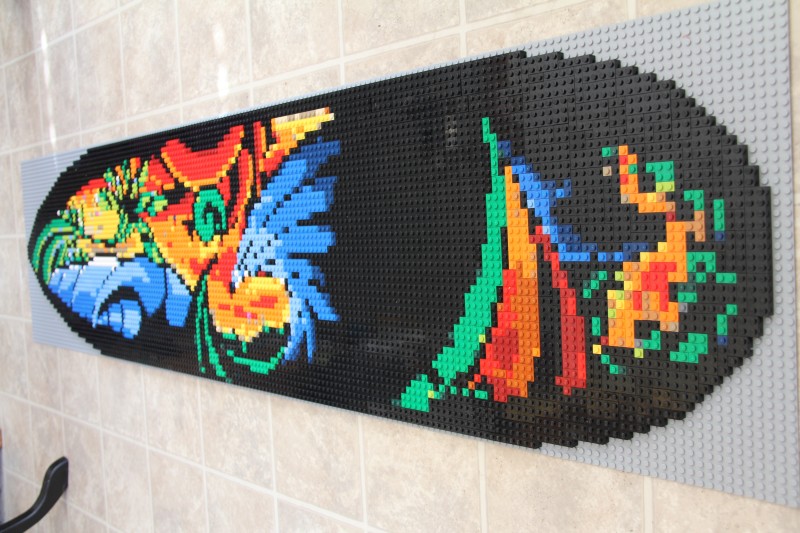 And of course, once the picture taking started, Brickwares Jr. Jr. had to get in on it, and so we 'Beached up' and hit the waves!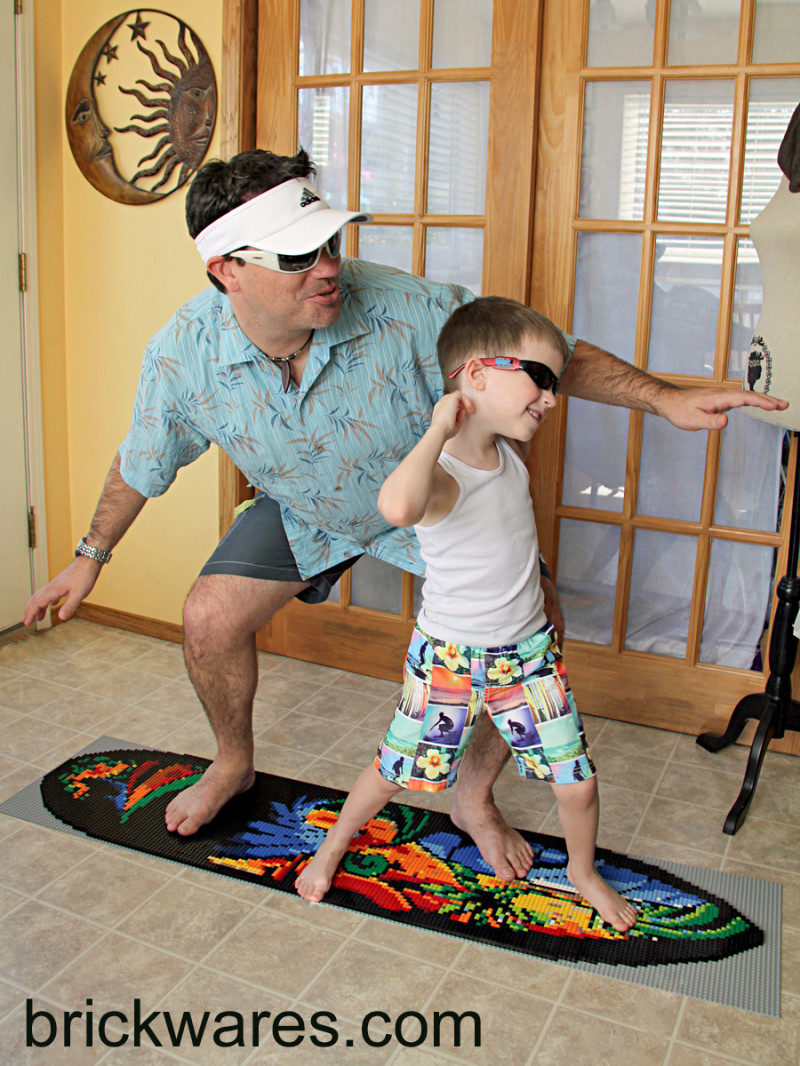 I was fortunate enough to unveil this piece at Edmonton Expo, where I hosted a panel about my work and LEGO things in general. It was a lot of fun, and well received.

The following two tabs change content below.
Dave Ware
Dave Ware is a leading trainer/facilitator with an avid interest in the concept of "Play". He's also a Certified Lego Serious Play facilitator. Dave has 30 years of experience in improvisation with some of the leading minds in the field. Dave has been creating LEGO Mosaics since 2006. Over the last 9 years, he has created over 90 LEGO mosaics. Known for his pop culture and celebrity mosaics, Dave has built pieces for Academy Award winners, television personalities, and cultural icons. Peter Dinklage called Dave's work "Brilliant". Richard Taylor (CEO of Weta Workshop) called his work "Exquisite".
Latest posts by Dave Ware (see all)
Tagged: Beach, Brickwares, Dave Ware, Edmonton Expo, lego, Surfboard, Surfing