Archive for June, 2012
For the 2012 Calgary Expo, I wanted to create a big piece that would catch the eye of passersby. I knew it needed to be comic related, and iconic. I'd been looking at line art and sketches to see if they were a natural fit for mosaics (also where the Scott Pilgrim idea came from). During this, I started looked at some Jim Lee art, and found the Superman image that I wanted to build off of. This is how it turned out.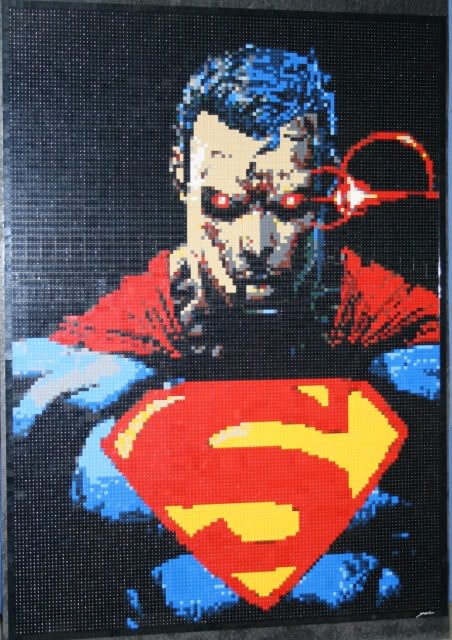 This one worked really well, and grabs the eye with bright color.
Just for a bit of scale, here's the artist with the the work.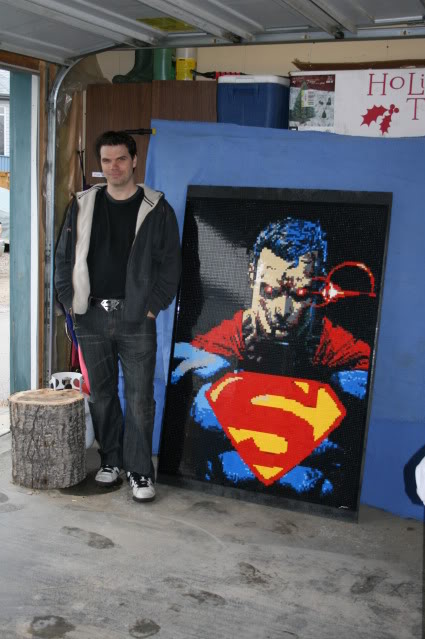 Up next? Nothing planned on a big scale, will be missing Brick Con this year, so I'll have to come up with something big for the fall/winter.

I was lucky enough to be invited to appear on Calgary's Breakfast TV this week. I brought 4 pieces with me, luckily I still have everything I had built for Calgary Expo. I also built a mosaic of the show's hosts, Ted Henley and Tara Slone, and unveiled it on air.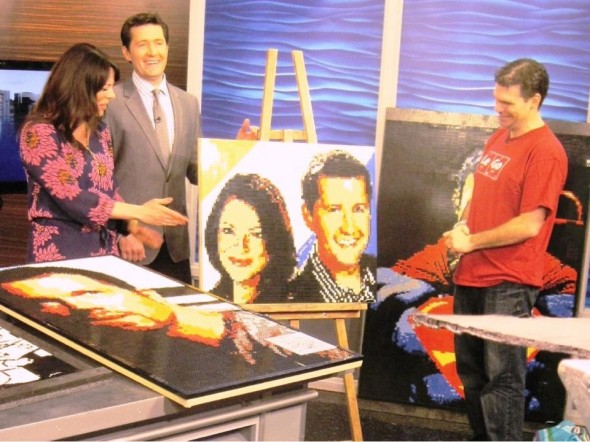 The whole experience was wonderful, everything I could ask for. Everyone was professional, friendly, and helpful. Ted and I chatted about Lego and our kids, and he in particular seemed very excited about the whole thing.
Cheers to all involved at BTv, here's the clip
http://video.citytv.com/video/detail/1678745364001.000000.000000/lego-your-art–june-7th/