Archive for August, 2010
(This entry is part of a look at early mosaics I've made).
London Calling to the far away towns…
Such a great album, great song, GREAT album cover. Decided to make this mosaic while looking at iconic album covers. After a bit of searching, I found a landscape image that really popped, and set to work. I didn't have any pink LEGO at the time, so i substituted red. Due to the scale, the background details are lost, but on the whole, it turned out pretty well. It's still one of the most talked about and appreciated of the mosaics I've built.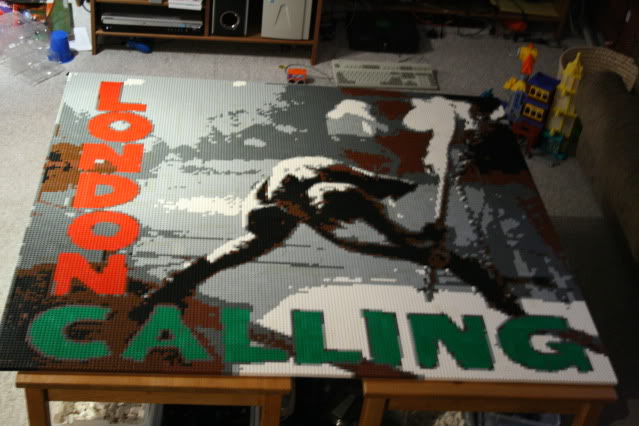 And for comparison, here is the album cover.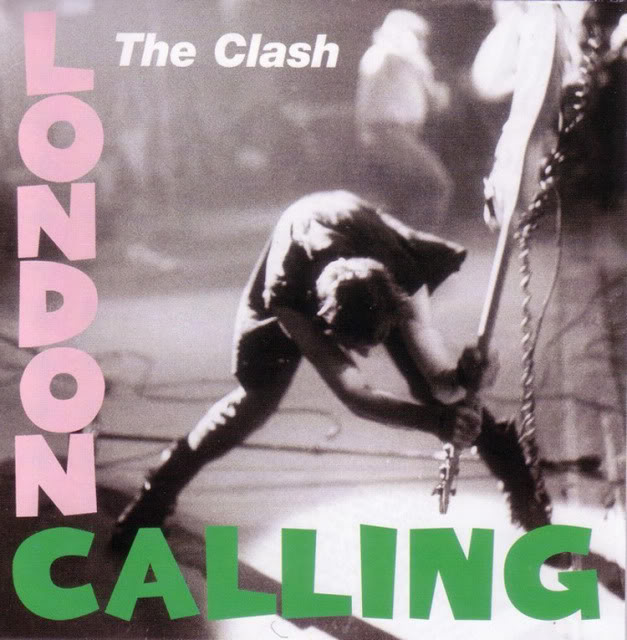 The contrast in the original is fantastic, lending itself extremely well to being "mosaicized". If I rebuilt this, I'd probably add a shadow line to separate the guitar from the background a bit more, and consider adding "The Clash" near the top.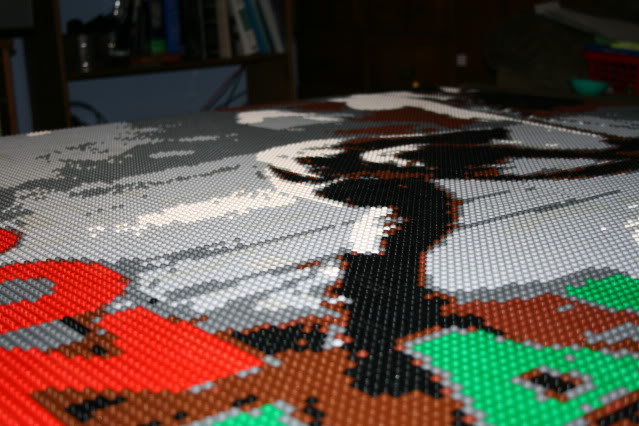 This closeup reveals one of the lesser used secrets in the "greyscale" world: "brown". It gives you a extra place to go, and another tone between the greys and blacks. (LEGO actually changed their light and dark greys over the years, so it's possible to track down enough brick to be able to have each in the palette, which would give you (including brown) 7 colors. It's possible there's another brown shade out there too. Anyways, enough chatter about brown.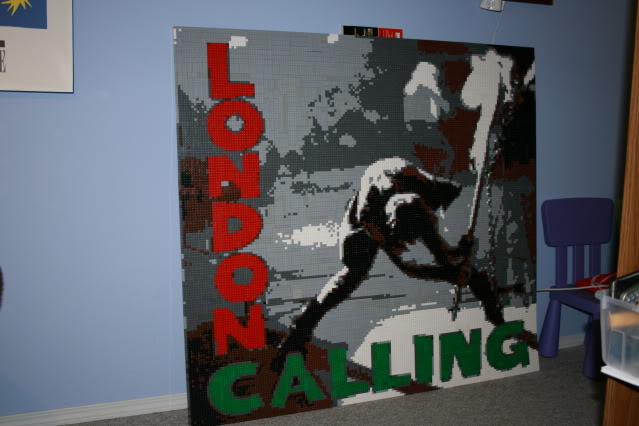 This shot shows the "standing up" of the piece. It always gives a different angle, and a different look to things. I was pretty happy with how close to the original this one turned out. It was also the first mosaic I had built that had a picture requested for a flickr group.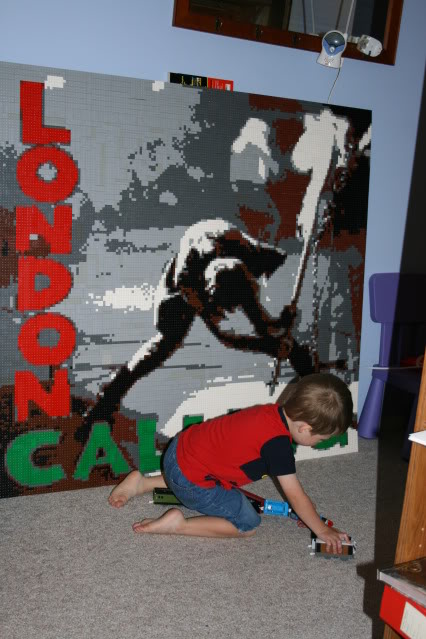 Watch out Finny!
Thanks for checking out my work, and for visiting the website. I'm still taking on conmissioned works for the fall and winter, drop me a line if you're interested.