This year has a blur so far, I've been building like a mad man! Finally, once the summer rolled around and I had a chance to breather, i was able to get around to one of those projects I wanted to build just for me. I guess in the world of art, this would be called a "spec piece". I found the image while wandering around the internet, and loved the colors. It has a very Art Deco feel with the figure holding the city up on his back, and the crossed hammers at the top.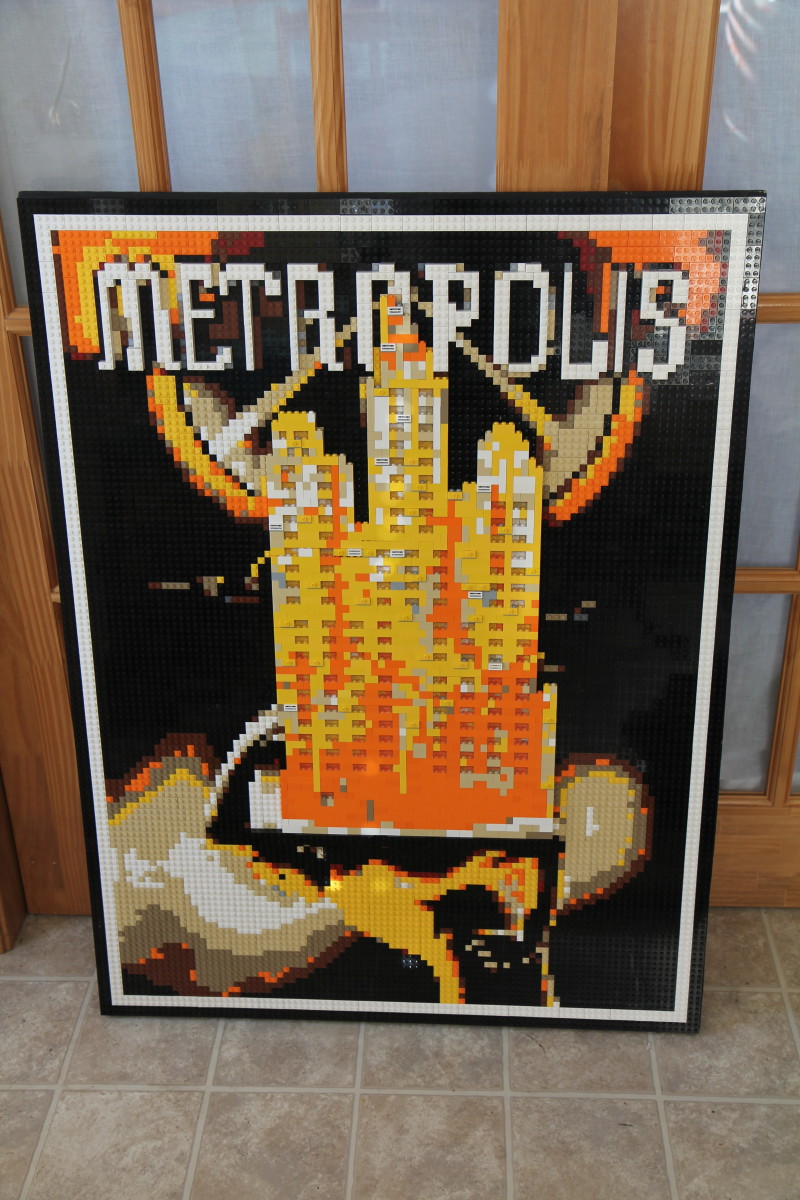 I decided I'd experiment with adding a second style of mosaic to the piece, having the city itself build "studs up" (you're looking at the sides of the bricks.) I added a few specialized pieces to add some life to that section, and it turned out the way I expected.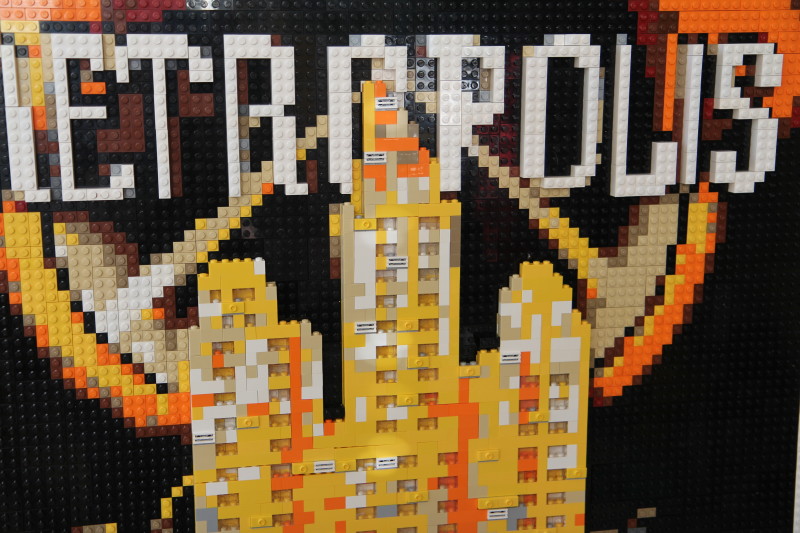 A closer shot of the city details. The "studs up" section is attached via some bricks that have studs both to the top and the side. There is a line of the them across the bottom of the city, and two more placed further up, for added stability.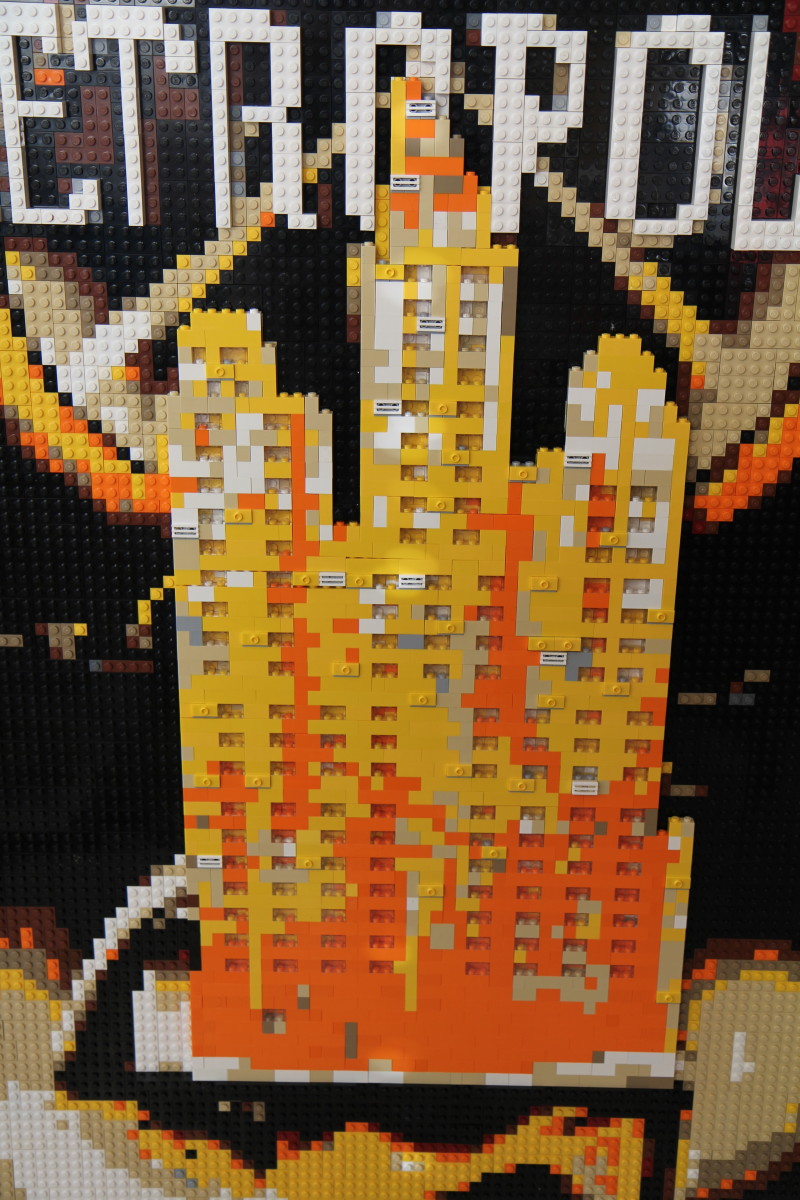 I'll certainly remember it as an active experiment with new techniques, and for the color scheme. I brought this piece to BrickCon 2013, and received a lot of great compliments on it. This picture shows Metropolis, along with my Scott Pilgrim mosaic.